Posted by
Chelsea
on
Saturday Jun 23, 2012
Under
Infancy
These pictures don't do our trip justice.  It was more amazing than I can ever relate. 
The first morning, I unzipped the tent to find snow had fallen in the 25* night.  We, surprisingly, stayed pretty warm in our tent.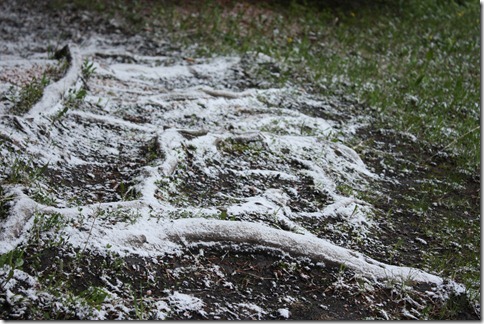 We decided to check out Old Faithful first:
One of the amazing pools around Old Faithful: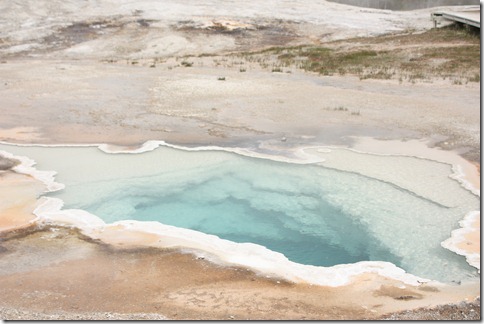 We hiked about a mile to see Old Faithful go off and to avoid the crowds: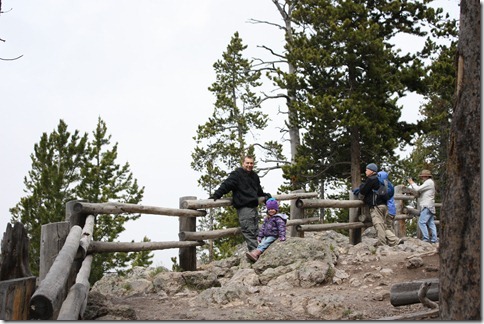 Here's our view, before it went off: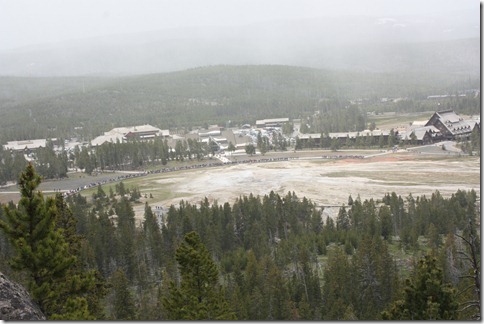 We waited, in the snow, with one other couple and their 3 year old and then it went off: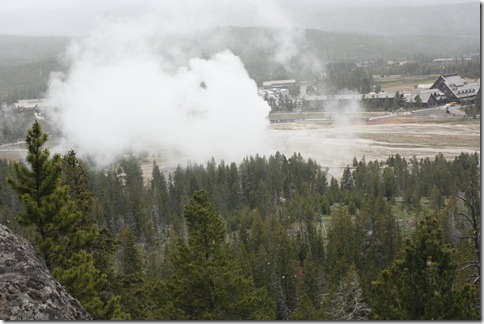 Lu didn't want her picture taken: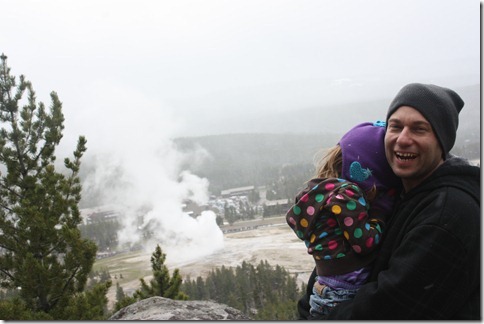 Old Faithful, the snow, and us: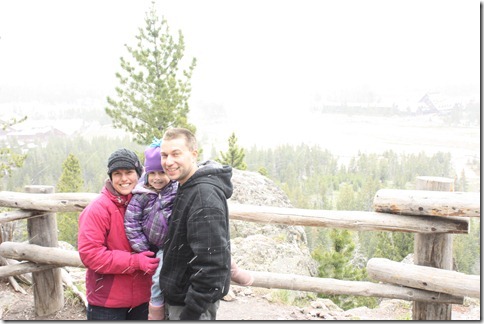 We saw a few Yellow Bellied Marmots: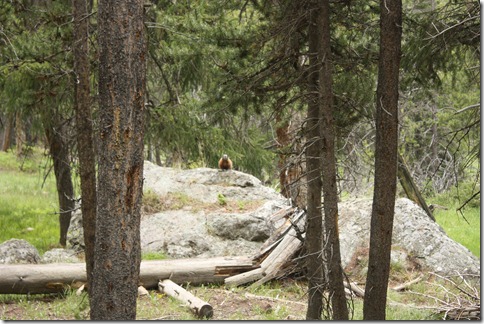 The next day we went on a 6 mile hike to Shoshone Lake.  It's the largest lake in the contiguous United States that you can't get to by car.  It was also right in the middle of a bear area.  We had our spray and we made A LOT of noise! No bears were seen!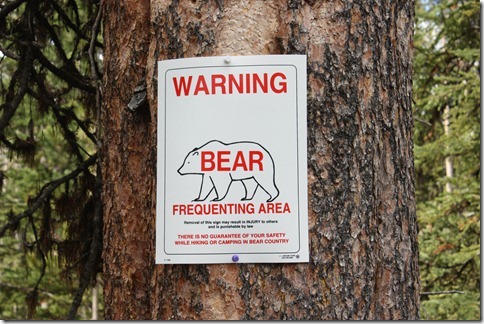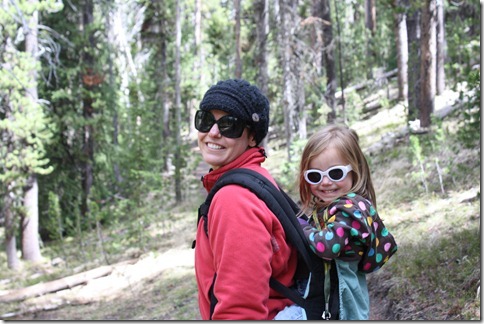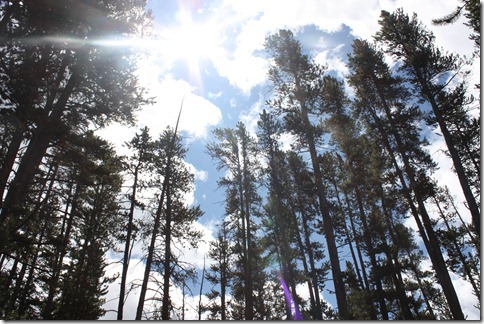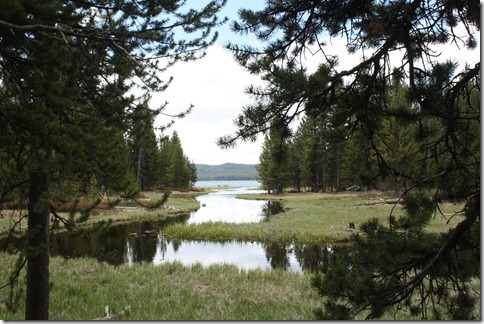 The lake!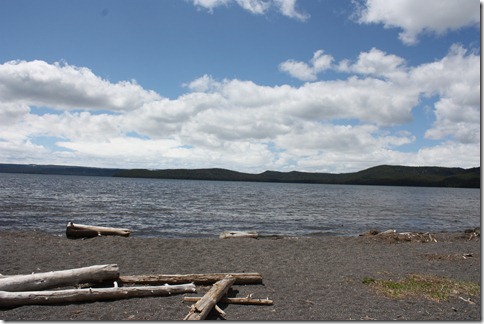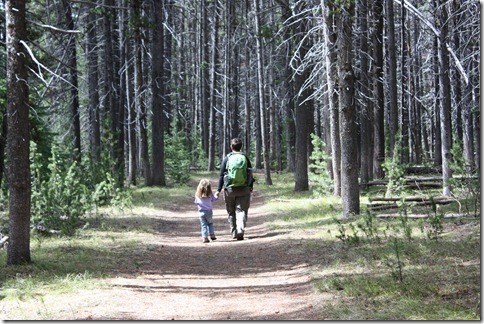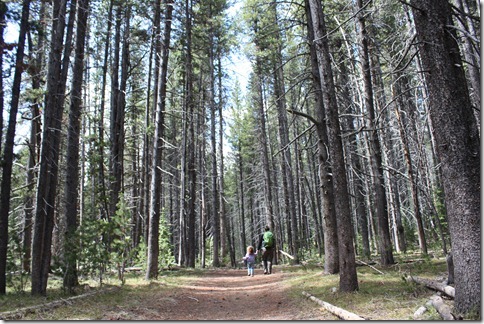 Shaun's favorite part of Yellowstone was Hayden Valley, we had our best grizzly sighting here-too bad I don't have a good zoom lens!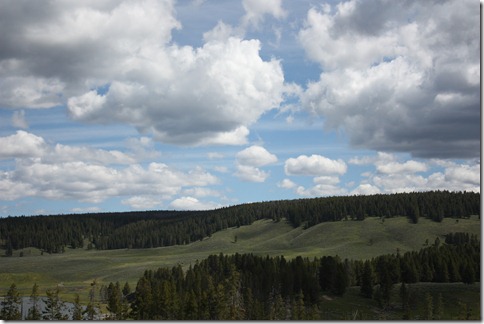 Some of the hundreds of bison we saw: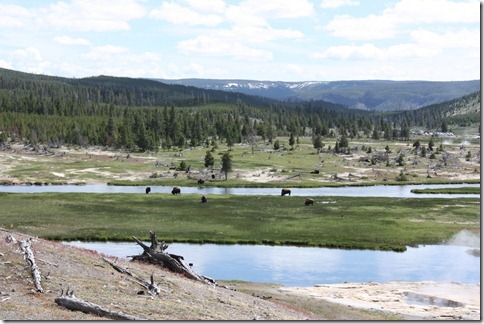 Lucy counting them: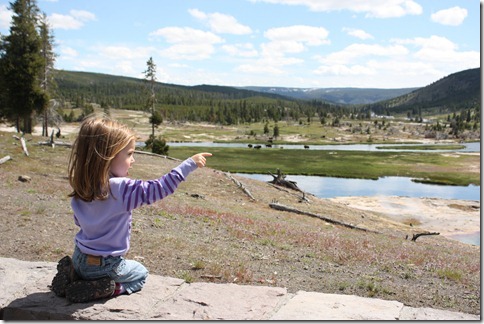 A hot spring run off: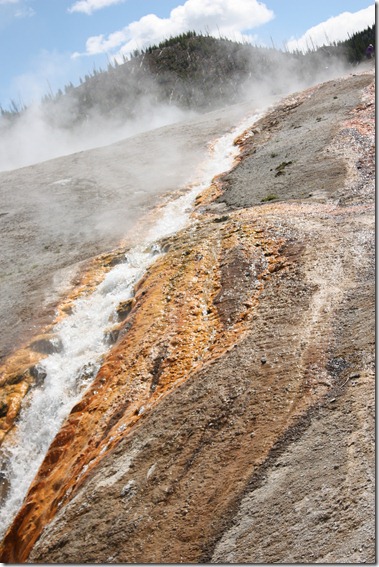 The Grand Prismatic Pool-AMAZING!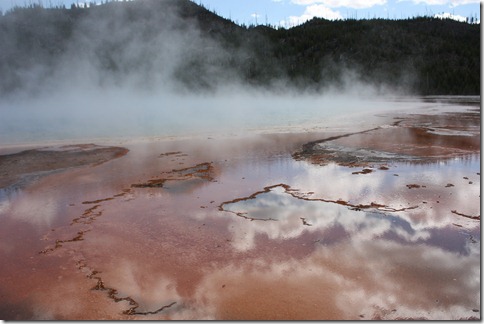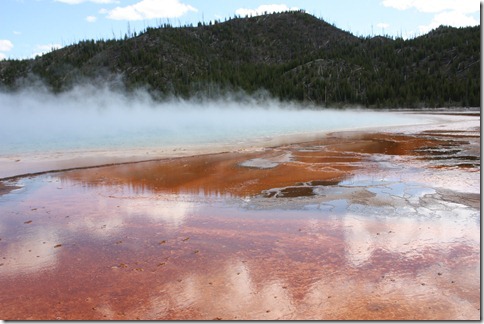 Lu and Daddy watching an Osprey.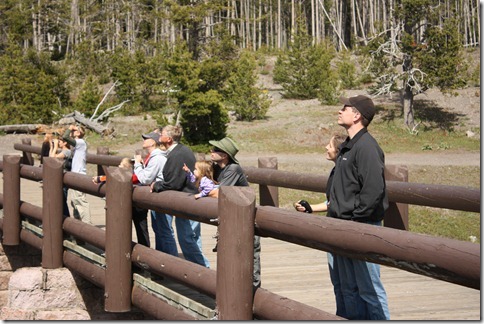 As it gets a fish!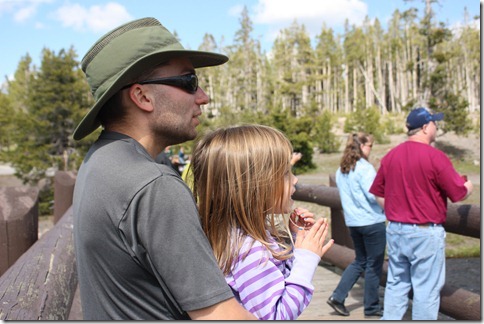 One of the MANY elk we saw!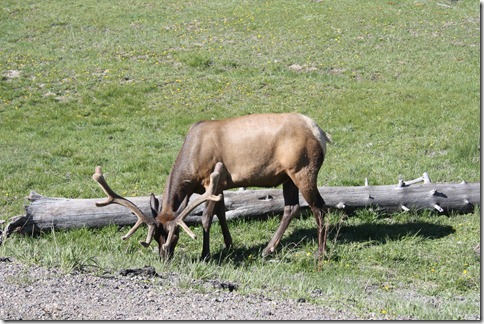 The view of Yellowstone Lake from our campground: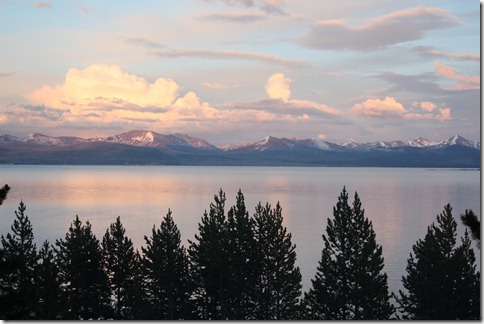 A cute, but blurry picture of my Lu:
The Lower Falls: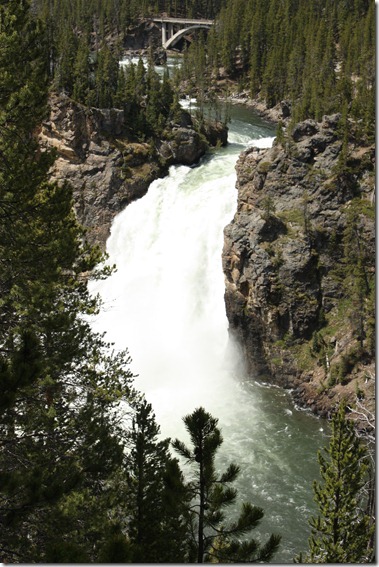 The Grand Canyon of Yellowstone: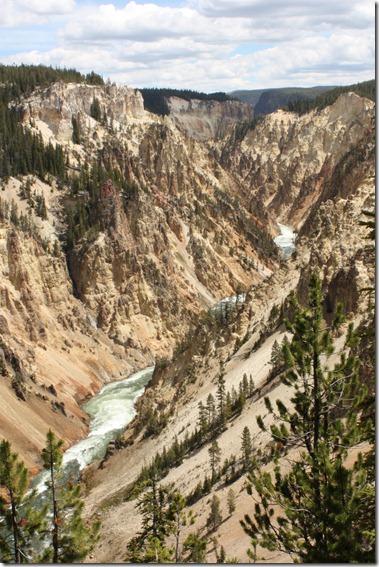 Hiking down Uncle Tom's Trail to the bottom of the Lower Falls: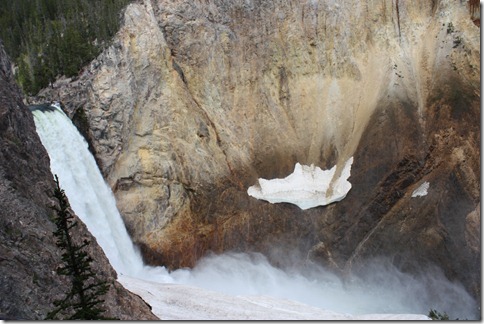 At the bottom of the 327 steps: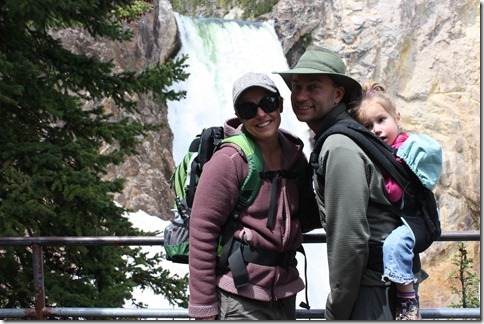 And back up: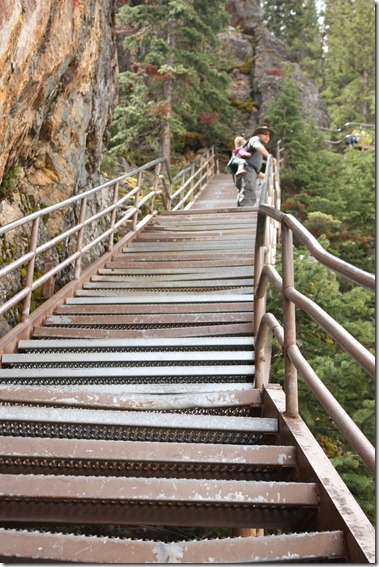 The Lower Falls from Artist's Point: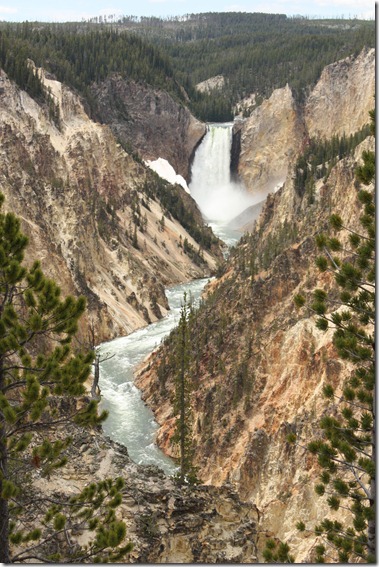 Hello there, bison!
A fox! The only thing to actually scare us-it ran right at Lucy and Shaun!  We were very careful to follow the 25/100 yard rule while there!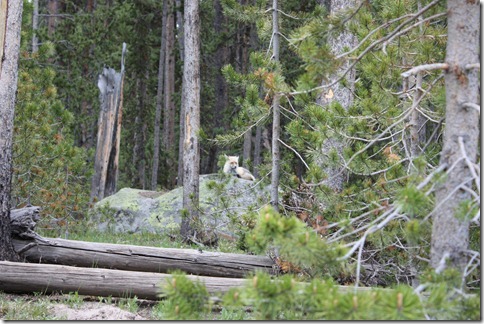 The Petrified Tree: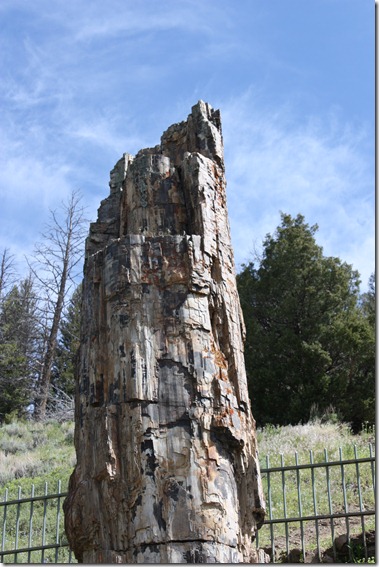 We got to see babies nursing in this heard of bison: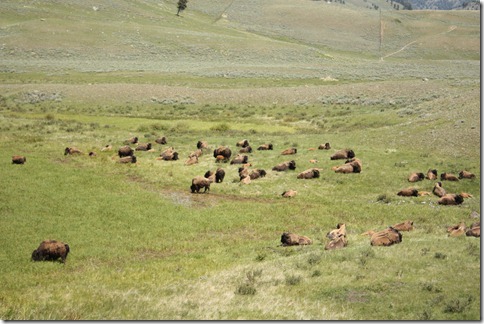 Lu and Mommy having a peanut butter cup at lunch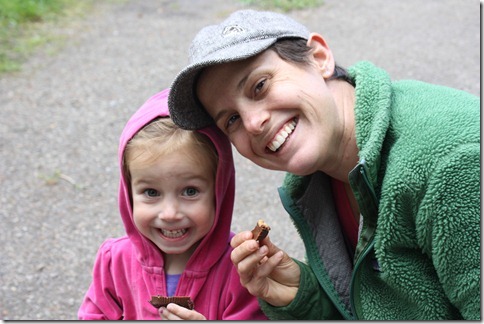 ELK!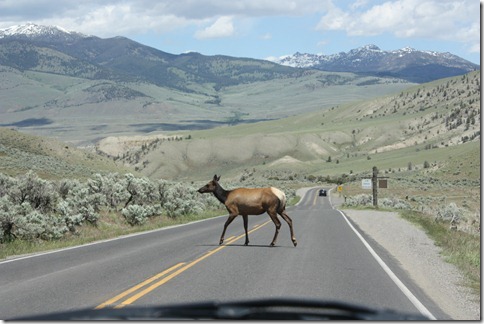 8 big horn sheep-4 ewes and 4 lambs: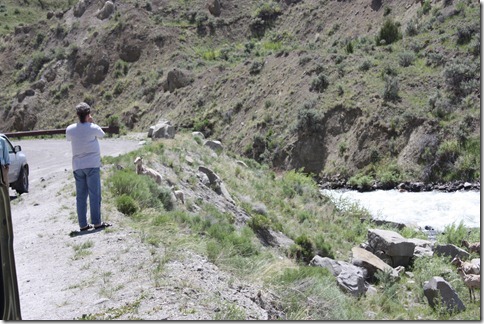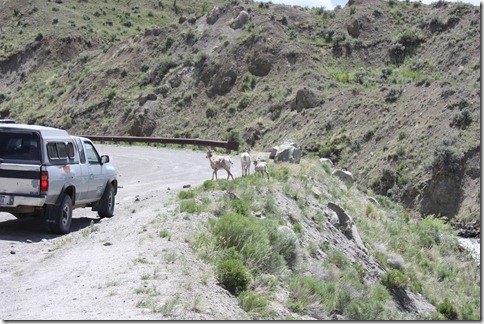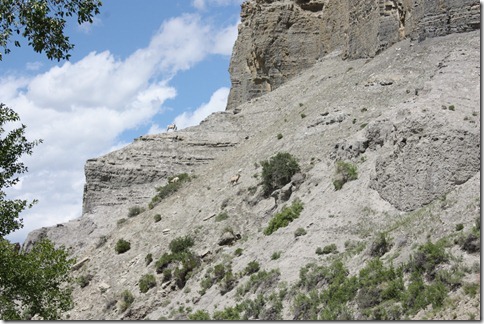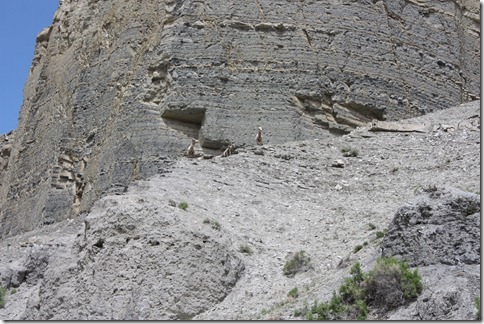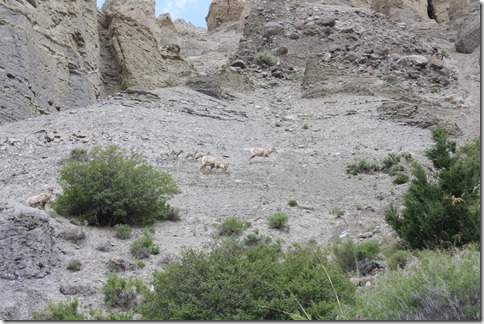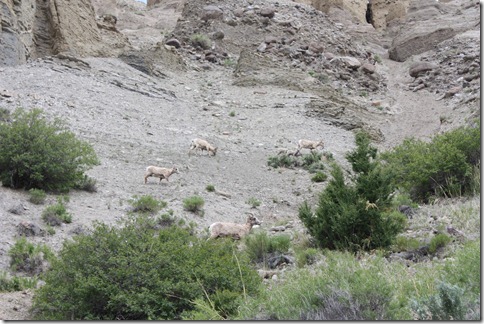 We also got to see the sheep nursing!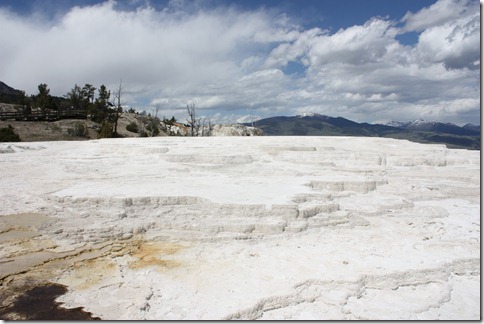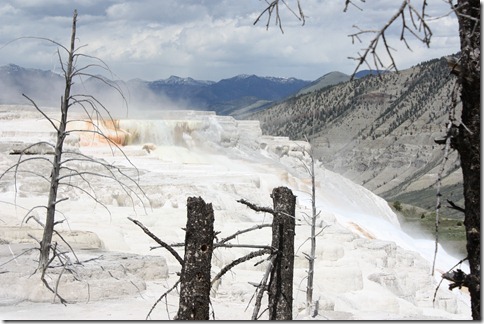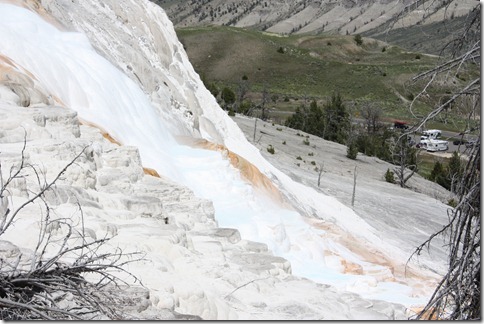 Bison sparring: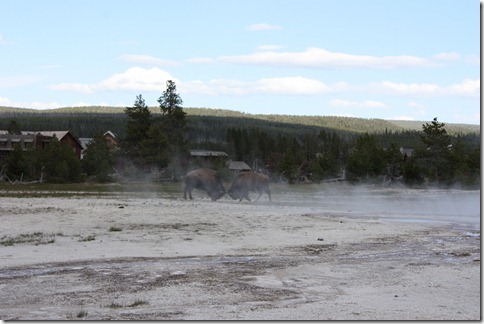 A heard of bison right outside of the Old Faithful Inn: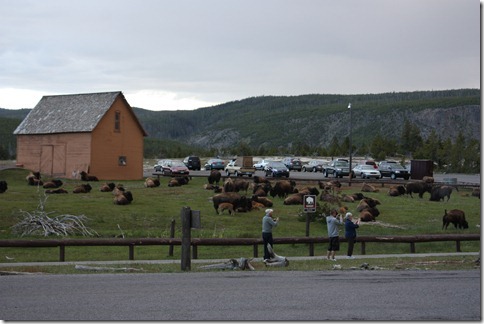 Our last sunset: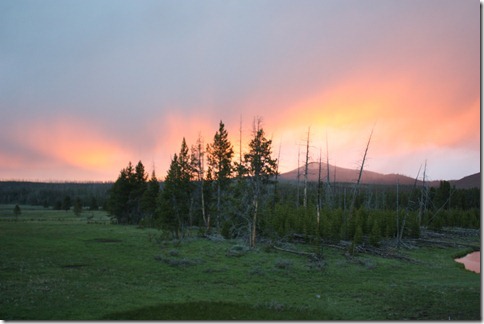 4 Responses to "Yellowstone"