Posted by
Chelsea
on
Sunday Mar 27, 2011
Under
Infancy
It's been snowing! But we're hopeful that spring is finally on it's way.  I took these pictures about a month ago when we got enough snow for Shaun and Lu to sled in the backyard.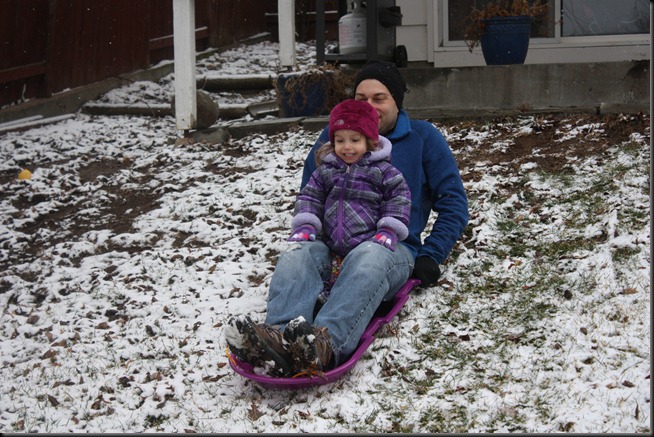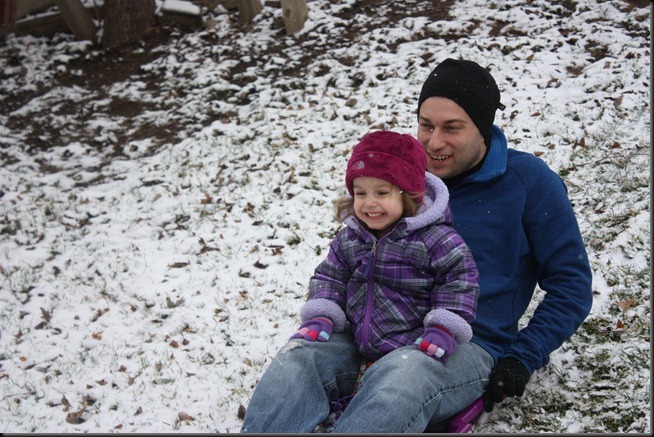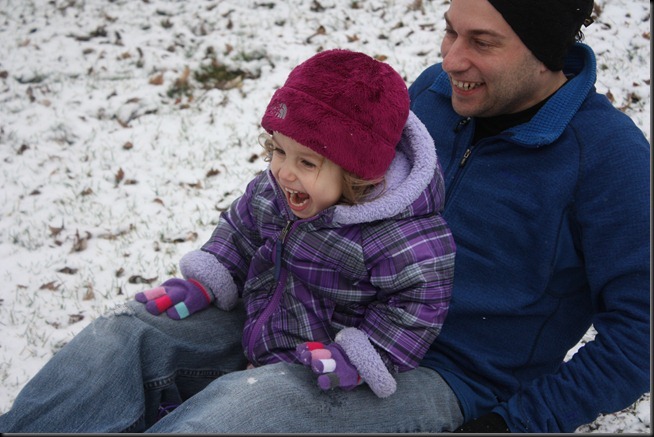 I also got some great videos around that time:
This one is a great capture of Lu's personality right now. She is now talking a little bit better but this one is worth watching! She spells her name!
She loves to give Shaun "BIG Hugs" where she runs down the hall and crashes into his arms:
Here she is playing with her cousin Tessa in a tunnel that she had me make:
And the last video is of her this morning making Shaun and I eggs. She loves to help Mommy cook and is getting really good!
I've been playing with my camera more and have gotten some wonderful shots of her.  Here she is watching Super Why! (the only cartoon she watches).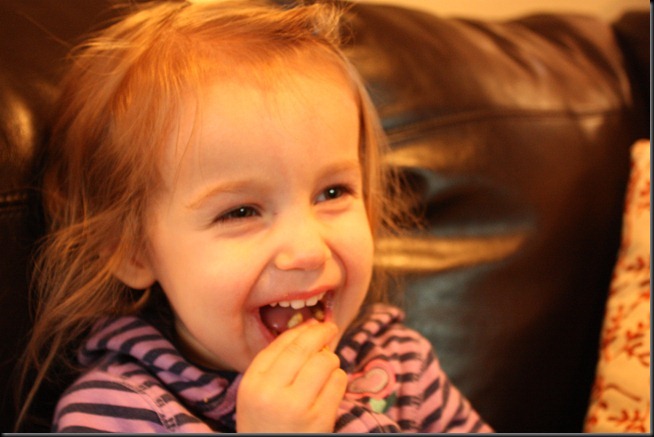 This picture is not in focus but I love it: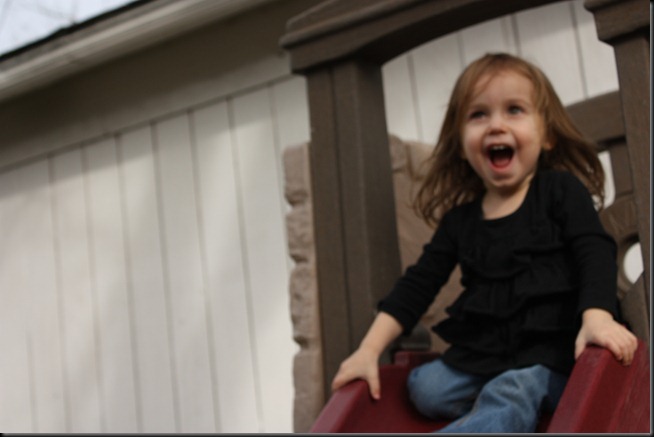 Model Lu: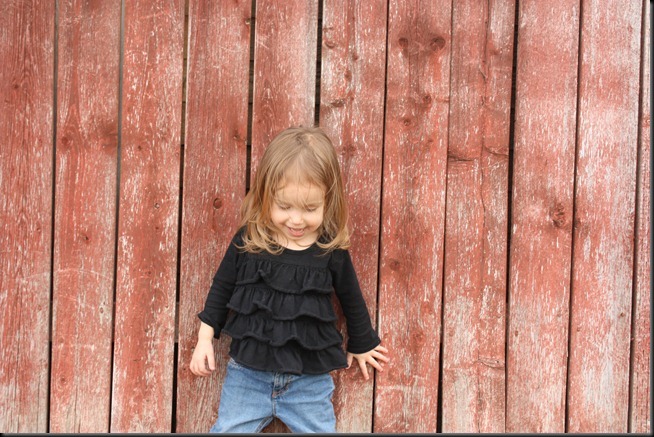 What's life all about?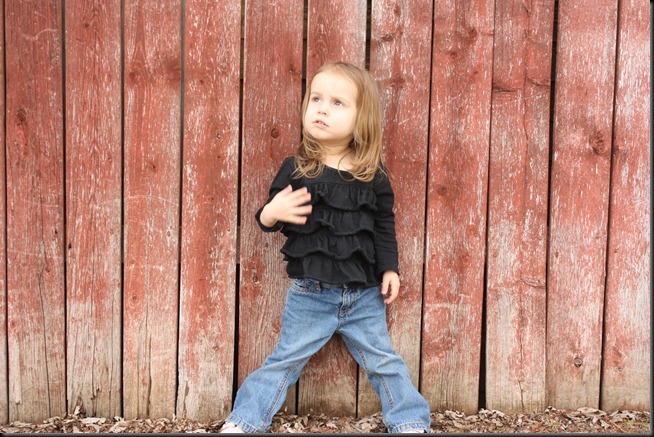 Airplane!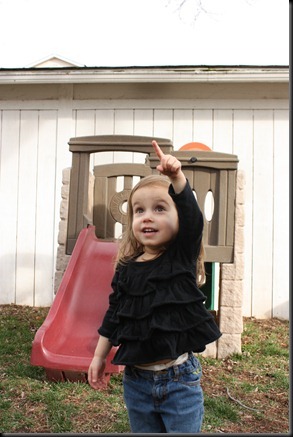 Hi Mama!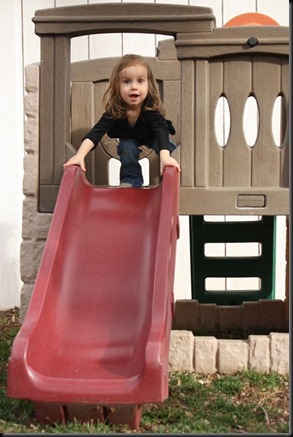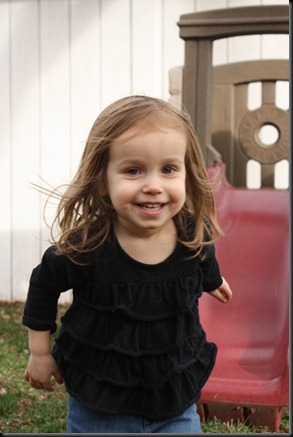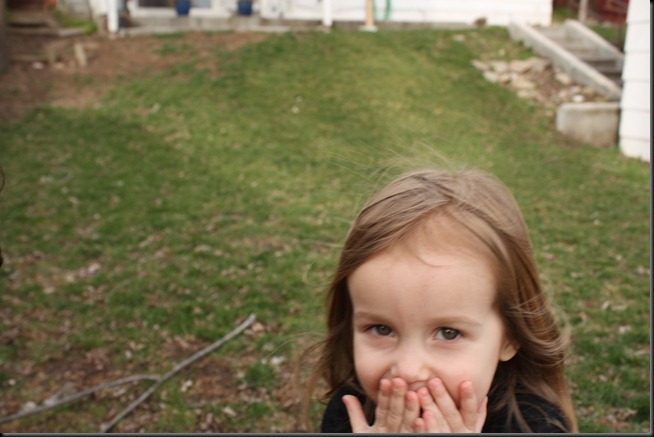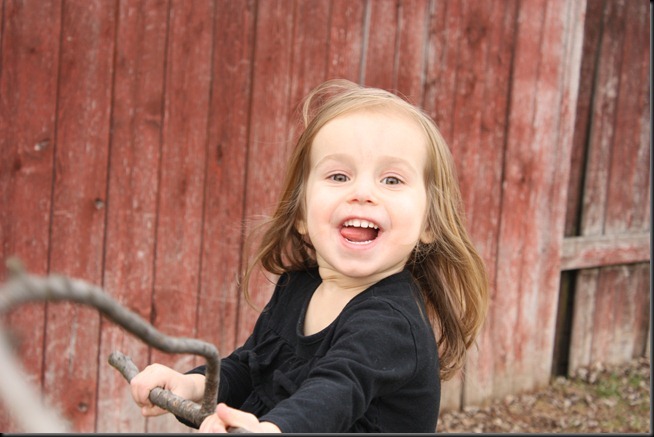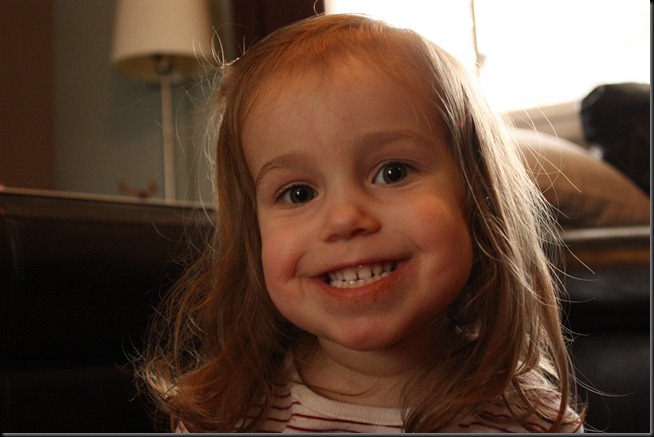 "Smile for Mommy"
"CHEESE!!!!"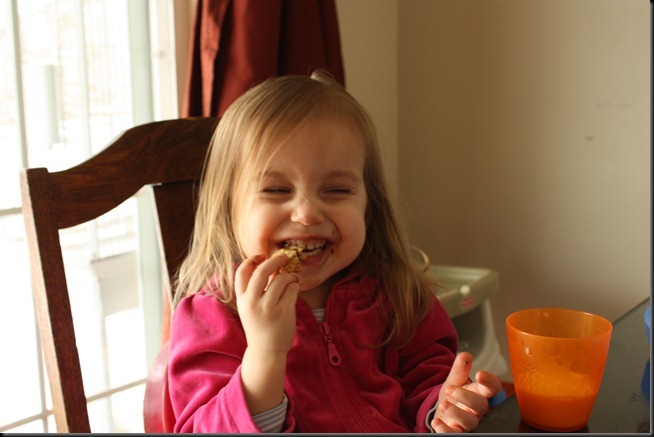 Mmmmmm….cookie!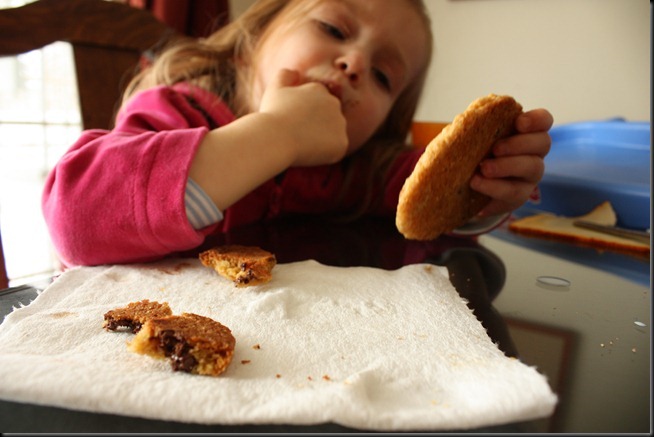 CHOCOLATE!
Lu is, as ever, so.much.fun.
Just this weekend, she declared "No more bipers!" She went all day yesterday (except rides in the car and nap) with no diaper and no accidents.  Today we had an accident of the number 2 variety (ick). Rather than insist on wearing a diaper after that she decided to not wear one-which is a really big deal for our little perfectionist (a trait we are trying to not encourage).
I think Shaun and I say at least once a day, "Lu-you are awesome."  We love her so much and she gets more awesome every day.
Tags : | 2 comments