Posted by
Chelsea
on
Wednesday Feb 29, 2012
Under
Toddler
So….we're moving!!! We're staying in Boise but in 2 months we will be upgrading-BIG TIME. We're moving about 4 miles away from our current house-we'll be less than a mile away from Megan, Luke, and Porter!
My Aunt and Uncle are planning on retiring here in 2014.  They were here to visit at the beginning of January and found a house that they LOVED.  They put an offer in, it was accepted, and it closed today!One thing-they needed tenants!  The house is amazing-absolutely amazing.  One of the things that Shaun and I had to discuss was the fact that it might be hard to move out when the time comes because our future home probably won't be this nice.  We ultimately decided that we could do it and the fact that the house is not in the neighborhood that we ultimately want to end up in would help us move out

. Plus when we move, that means my Aunt and Uncle are here to stay!
We are very excited and a little freaked out.  I'm freaked out that I have to pack this house up-our last move was so massive-1,000 miles!!!! So I'm a little moving gun shy.  Shaun is freaked out about keeping the new place clean and the yard maintained.  The new house is TWICE as big as our current place (and almost 3 times as big as our condo in San Mateo).
I took screenshots of the virtual tour so I could show you our new abode (for the next 2 years!).
Front of the house: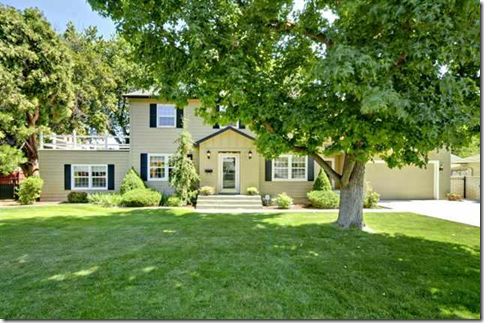 Entry/Formal Living Room: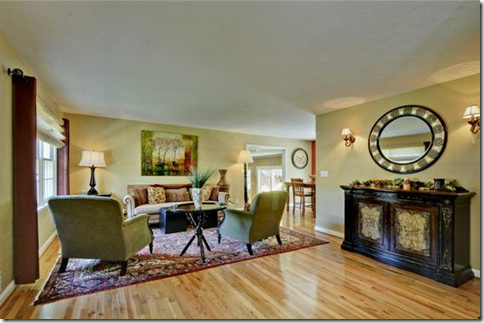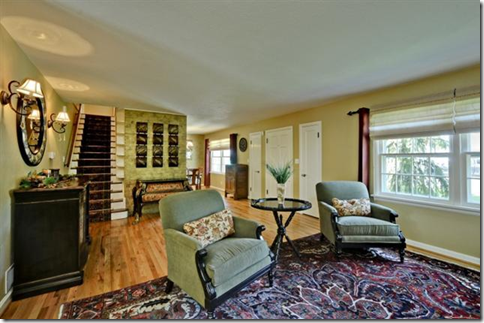 Formal Dining Room: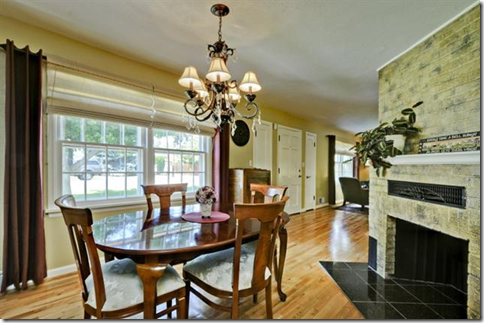 Eating Area/Kitchen: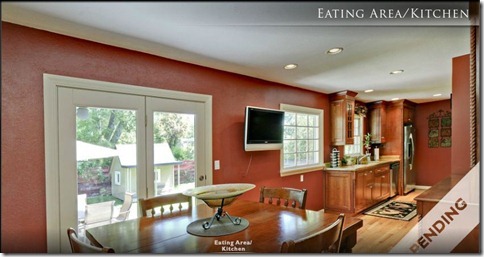 Kitchen (See the counter space? The cupboards? The double ovens?):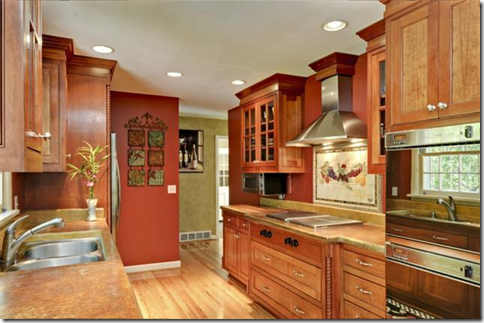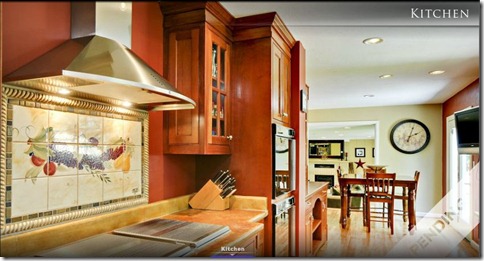 Family Room:
Laundry Room (with heated floors!!!)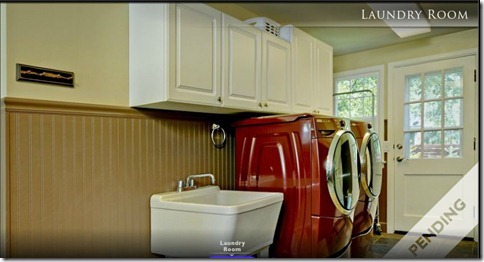 A bad picture of the downstairs powder room: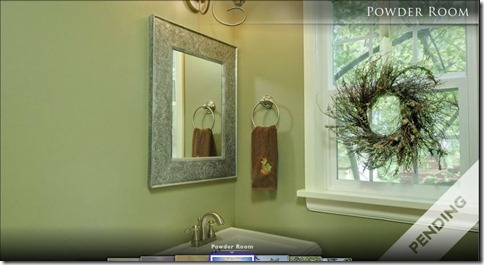 Office/Entry to Master Bedroom: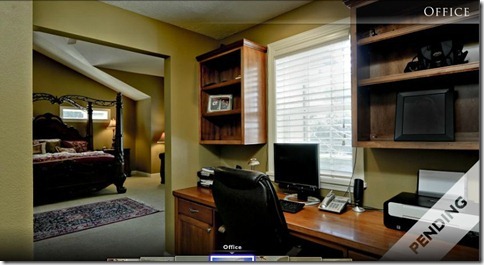 Master Bedroom: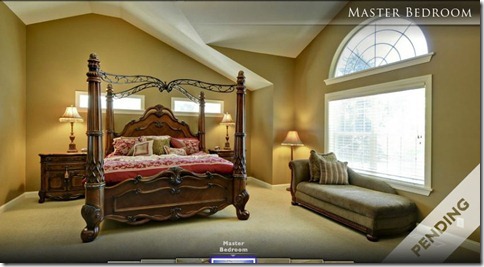 Master Closet: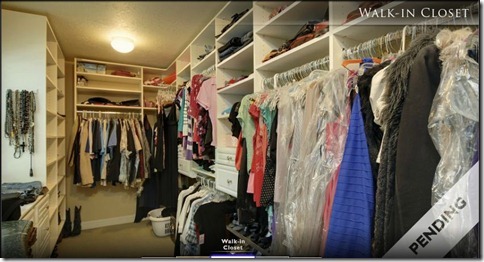 Master Bath (with heated floors!!):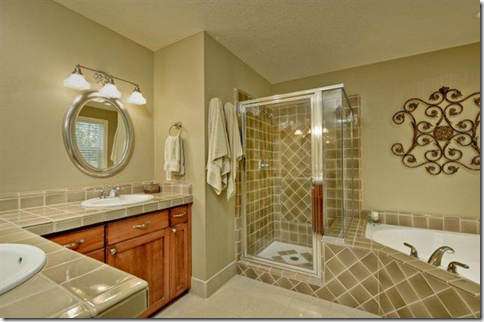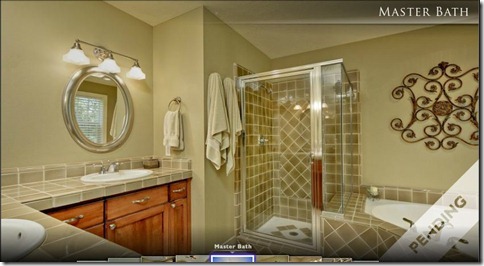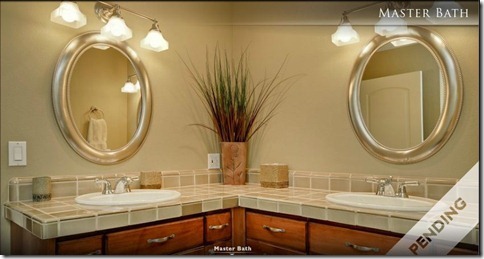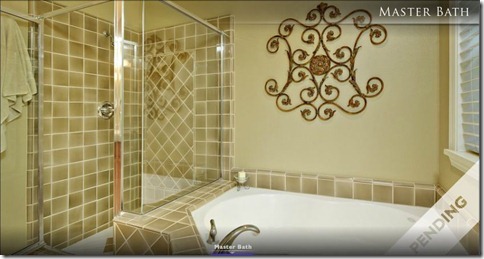 Lucy's Bedroom: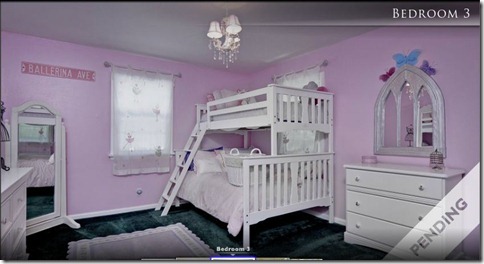 Lucy's Playroom: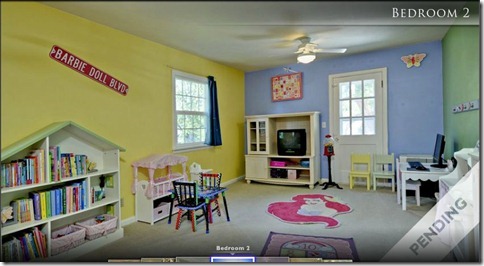 Guest Bedroom: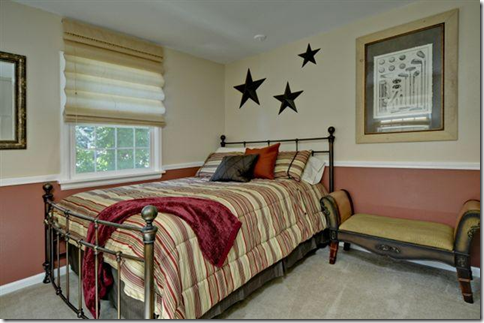 A bad picture of Lucy's bathroom/guest bathroom: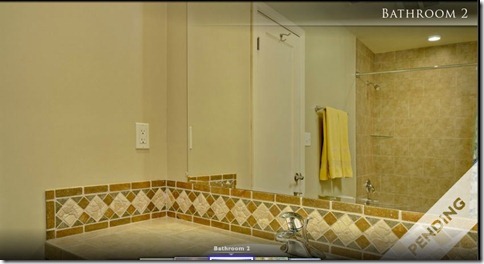 Backyard: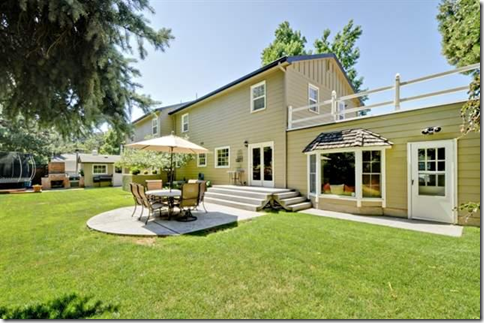 Lucy's play structure and play house (fully carpeted, working windows, and electric):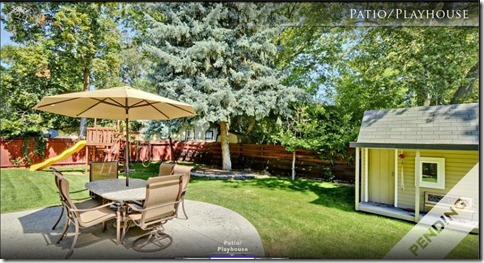 BBQ/Fireplace/Storage shed: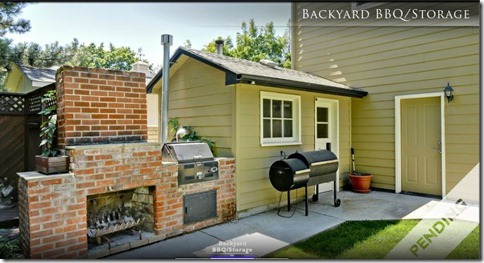 So yeah-we're excited.  It's going to be nice.  And even better?  My Aunt and Uncle will live here when it's all over!!!
4 Responses to "Moving on Up!!!"