Posted by
Chelsea
on
Sunday Jan 1, 2012
Under
Infancy
I have a lot of videos to share! If there is only one you watch, make it this one of Lucy riding her 2 wheel bike ALL BY HERSELF!
I can't believe that on my last post that I didn't mention Lucy's LOVE of Sound of Music.  Tessa started watching it and passed her love to Lucy.  We watch certain scenes of that movie on loop it seems.  Here is what bedtime looks like almost every day in this house:
She knows all the words to MANY Sound of Music songs. It's cute, but we're pretty Sound of Music'd out!
Here's what Lucy has to say about Santa Claus:
And here she is on Christmas morning!:
Here's another video of her riding her bike this morning!
Now for some pictures! Santa brings Lu 3 gifts as do Mommy and Daddy.  The rest of this? Is from all her relatives that don't live here in Boise!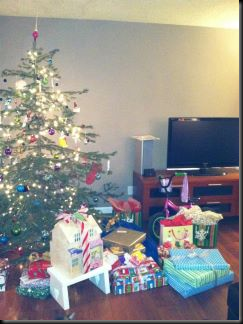 Little girl was SPOILED!!!
Here she is trying her bike out for the first time: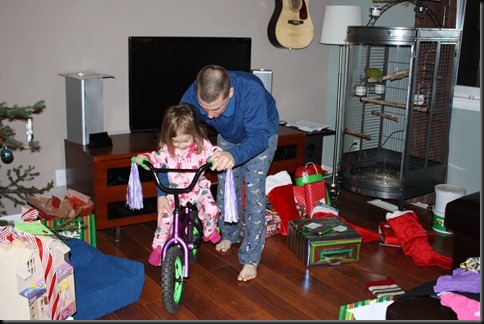 Through the house!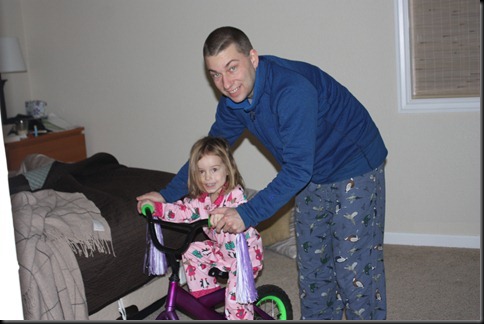 And opening her MAKE-UP!!!! (one of her persistent wishes)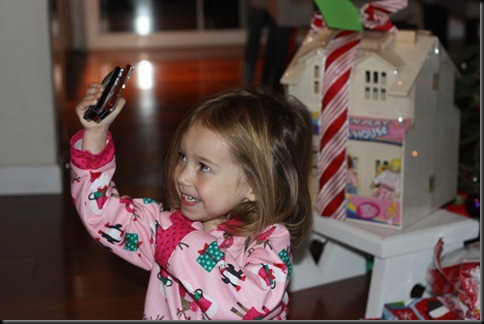 No worries, it's just hardened nail polish.
It was a great Christmas and we're looking forward to an awesome New Year!
One Response to "Christmas 2011"
glasspen Says:
February 25th, 2012 at 10:25 pm

Woow, a cute girl, good job! yeah, haha. That's interesting.