Posted by
Chelsea
on
Saturday Aug 7, 2010
Under
Infancy
We moved!  Life has been crazy!  Hence 6 weeks of no posting-sorry about that!
There has been lots of cousin kissing:
.
Outside, eating on our deck:
Played with Auntie Megan: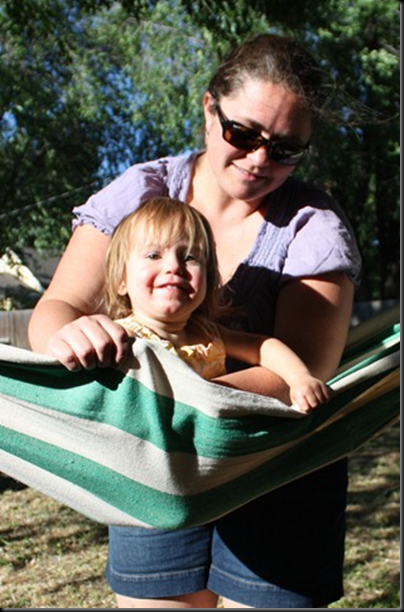 Watched fireworks:
Had more picnics out on the patio: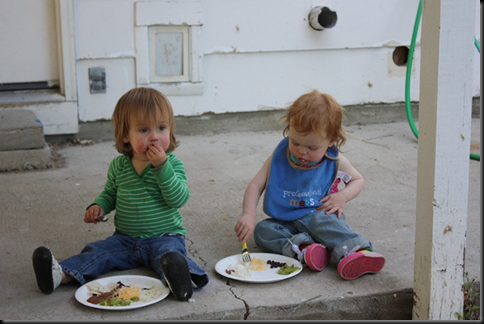 Written on the sidewalk: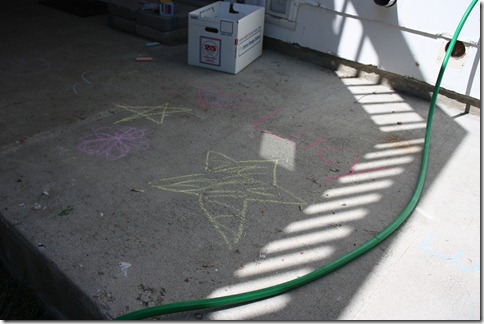 Had an empty house for 3 weeks (the movers were 2 weeks late!):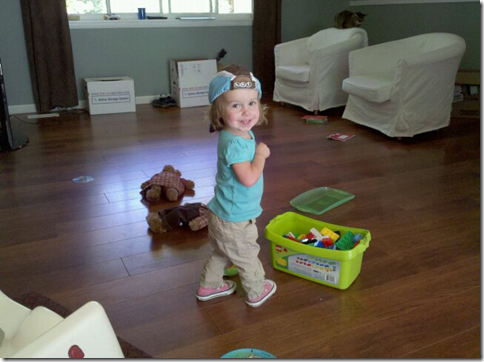 Walked the trails behind our house: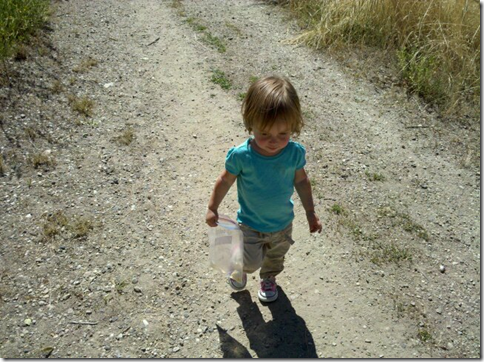 We've only gone out to dinner a few times since being here (vs. the few times a week in San Mateo):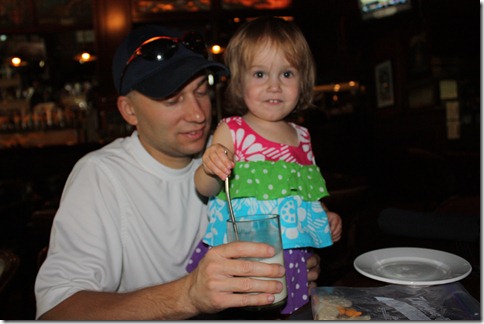 Gone on lots of hikes:
Doesn't Lucy have a hard life?
Lissa and Tessa:
We are having a blast here!  We love Boise and I think Lu loves it more.  She loves seeing Momma and Daddy so much AND she gets to see TESSA!!!!  Tessa is her very favorite person in whole wide world.  It is so amazing to see them play together and interact.  There is no doubt in my mind that we made the exact right decision in moving here.  I've never seen Lucy so happy.
Lucy has become quite the talker.  We're getting some full sentences out of her and so many new words everyday.  She can now have pretty basic conversations on the phone.  Telling us "I love you!".  Lu is also learning how to jump.  She likes to "Jump! Jump! Jump!"-she gets about half an inch off the ground but is has to be the cutest thing ever.  She has also learned how to put her shoes on.  She's been taking them off for months but just this week, learned how to put them on.  She loves to pretend to "go nigh-nigh" in Mommy and Daddy's bed.  She also knows yellow, pink, white, purple, blue, and red.  She can also count to five now and chimes in on the ABC's quite often.  She doesn't know all of her ABC's but she does know quite a few.  She's also started going down the big slides (with Mommy and Daddy of course).
I can't believe that in a little over a month she'll be 2.  Where has the time gone?
Tags : | 5 comments