We're moving in 33 days and I can't believe it!!!  We've been incredibly busy.  We just got back from visiting my parents and work has been insane. Our visit was so fun!
It was a busy and fast visit.
Lu got to feed the fishies: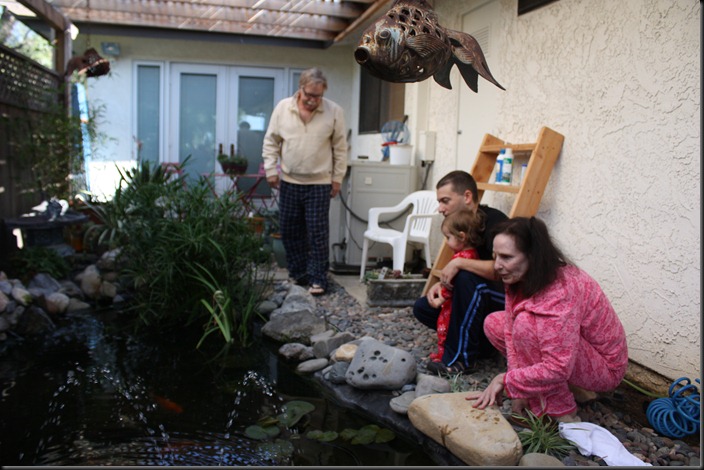 Pet the horsies: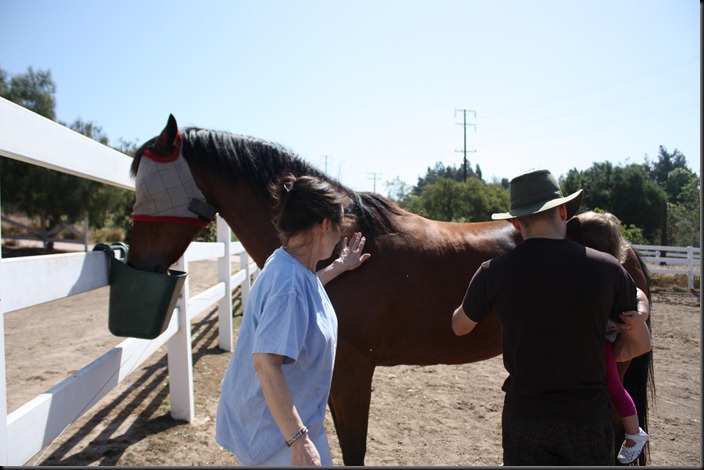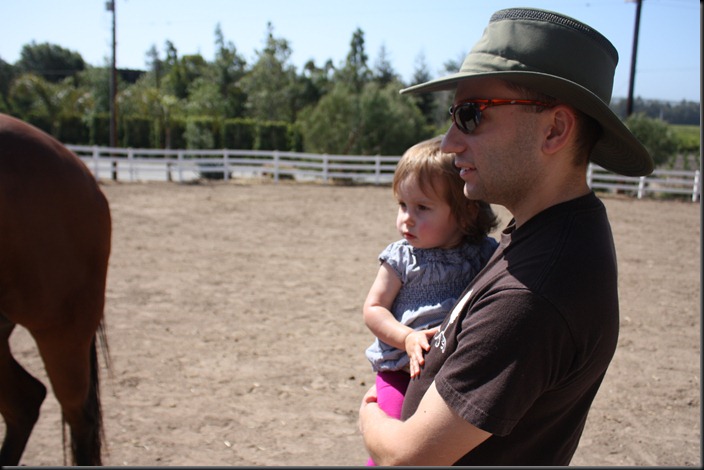 Picked oranges: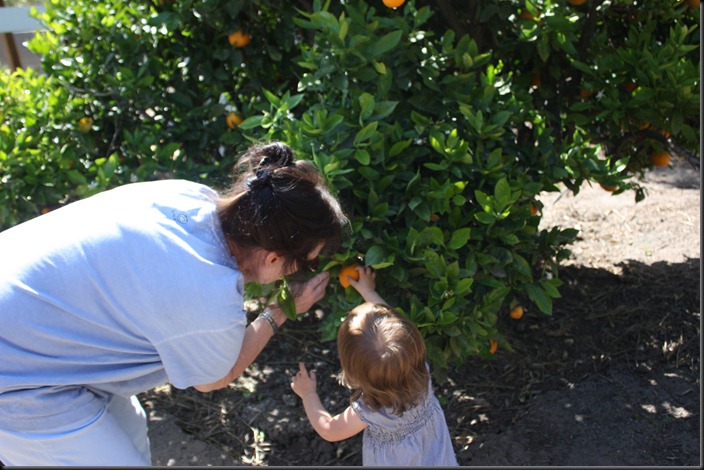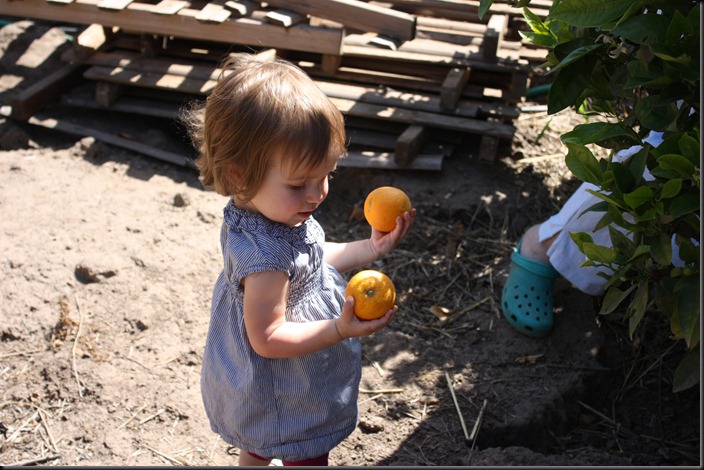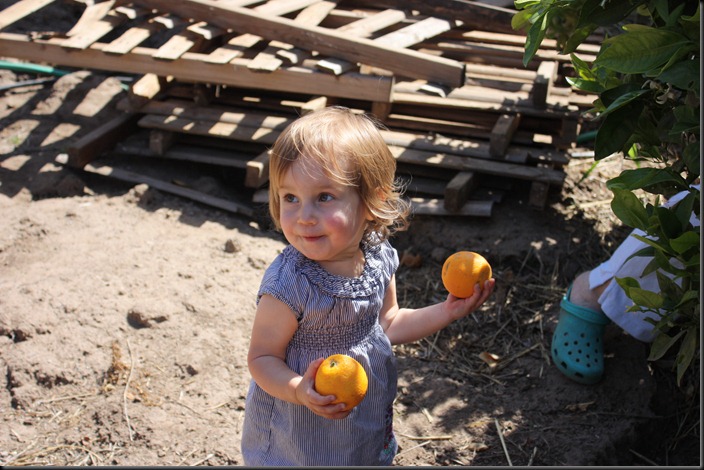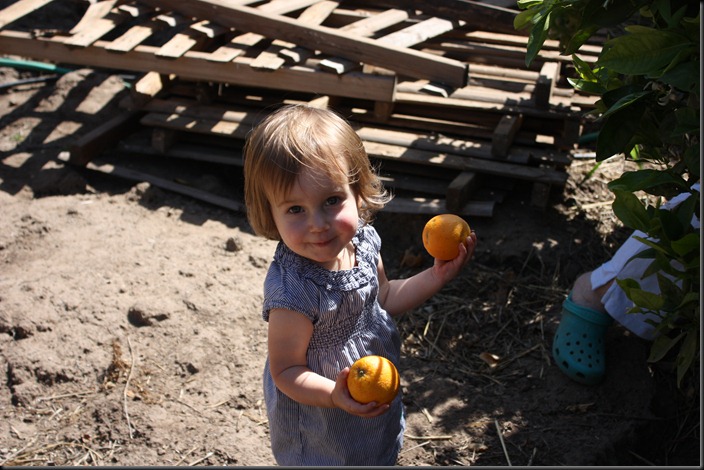 Went swimming at Uncle Ben's and Aunt Sheri's: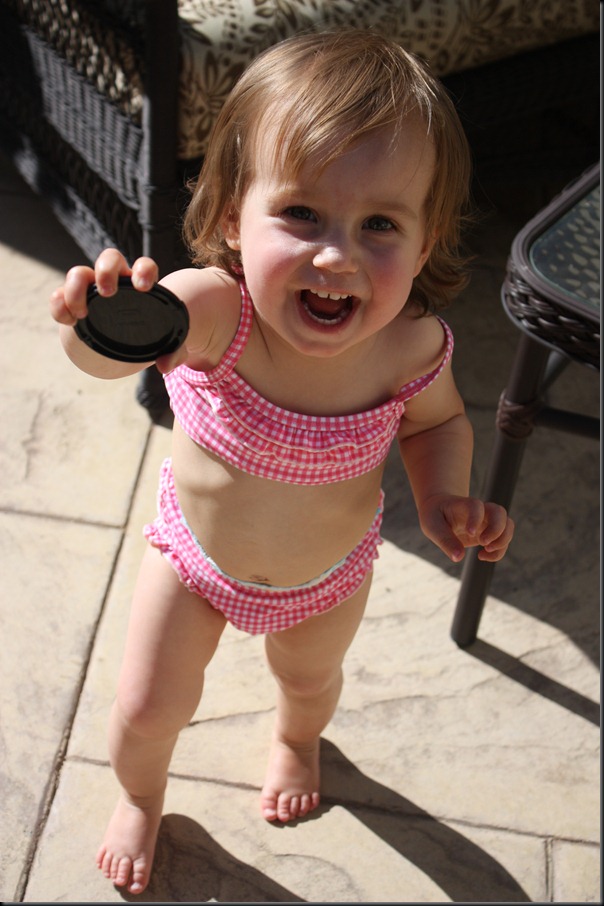 Blowing bubbles: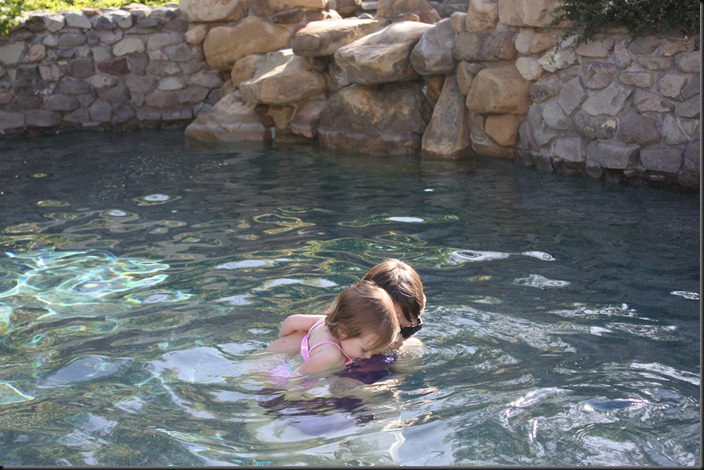 Having fun: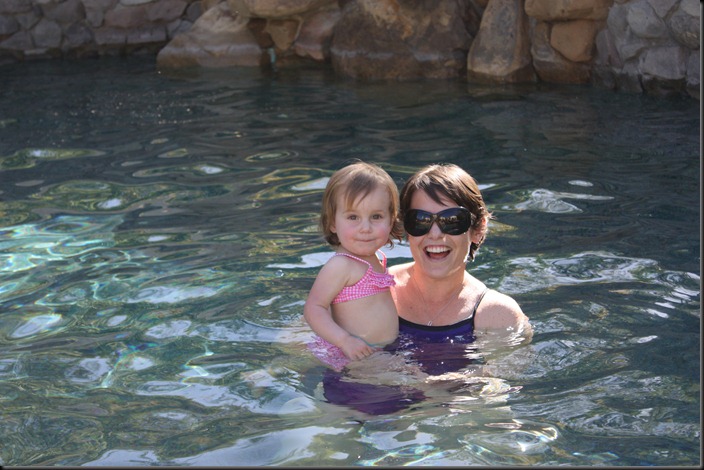 Lu LOVED the pool and swam for a good hour.  She was stroking her arms and kicking her legs and LOVED jumping off the side.  She'd yell "Okay READY.  1-2-3!" and then she'd jump in.  She went under a good 10 times because she wanted to.  It was so cute.  She's really become quite the little swimmer!
We also hung out with the doggies: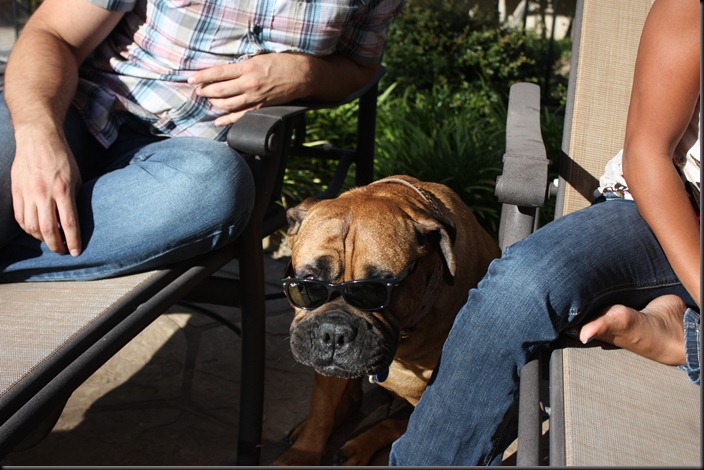 The next day we went to the beach (where it was incredibly windy!) and played with my oldest friend's son Ben.  Lisa and I have been friends since we were 12!: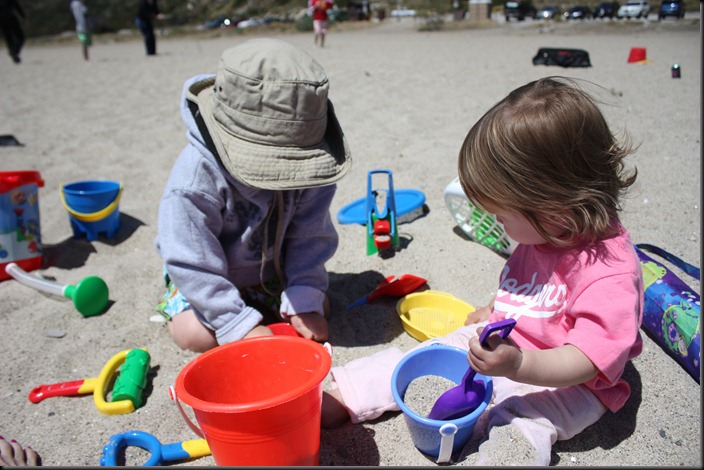 Isn't Ben cute?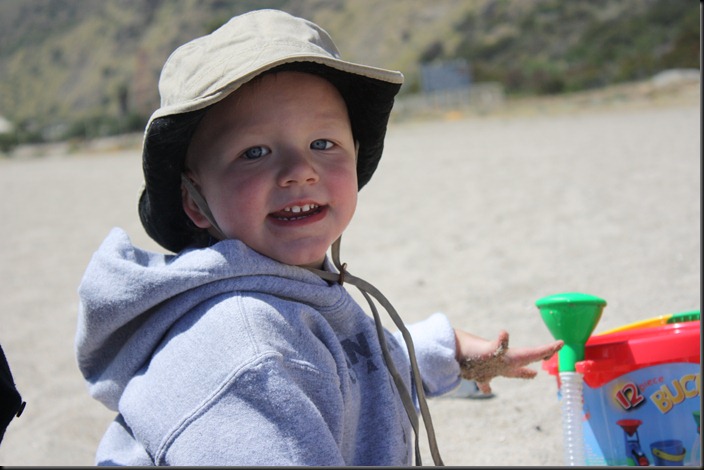 We went back to Mimi and Papa's for dinner and Ben did some farming!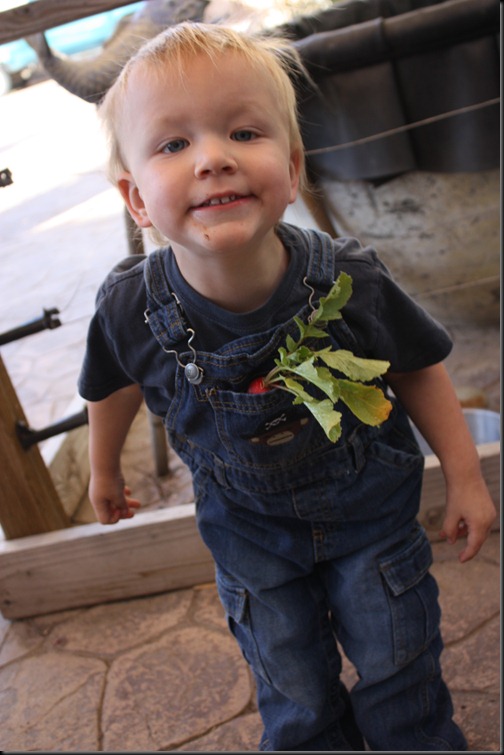 The kiddos played!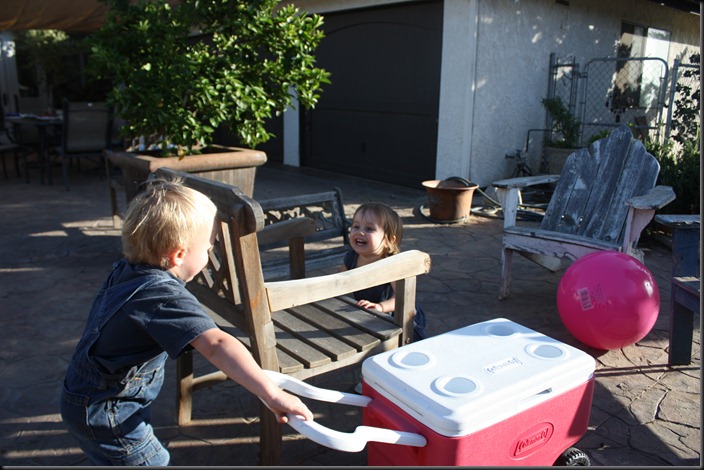 And then they modeled!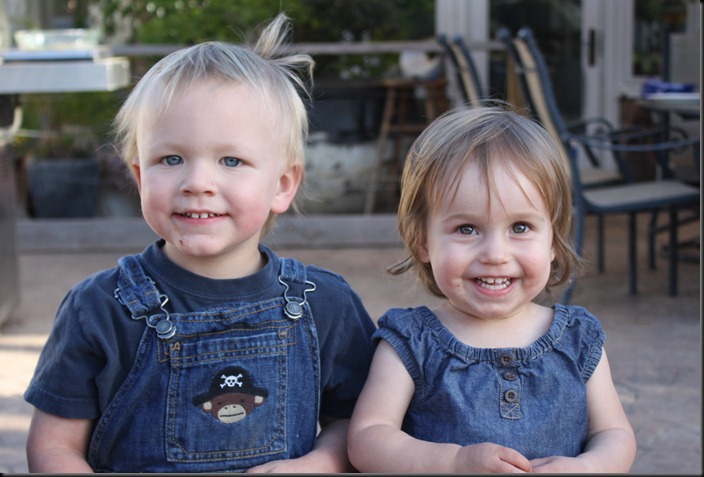 Ben LOVED Lucy: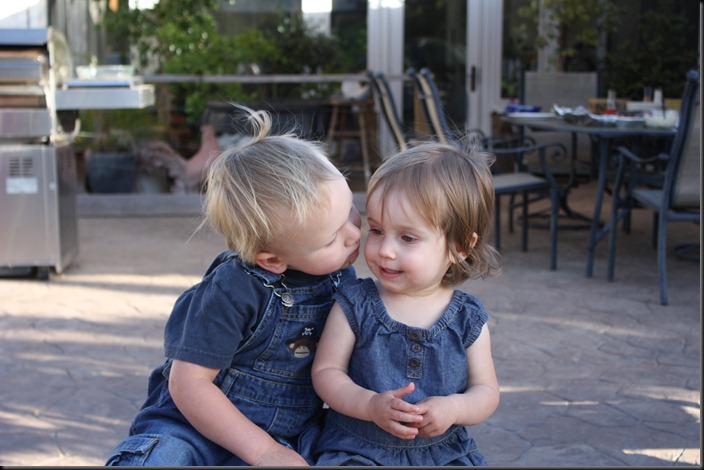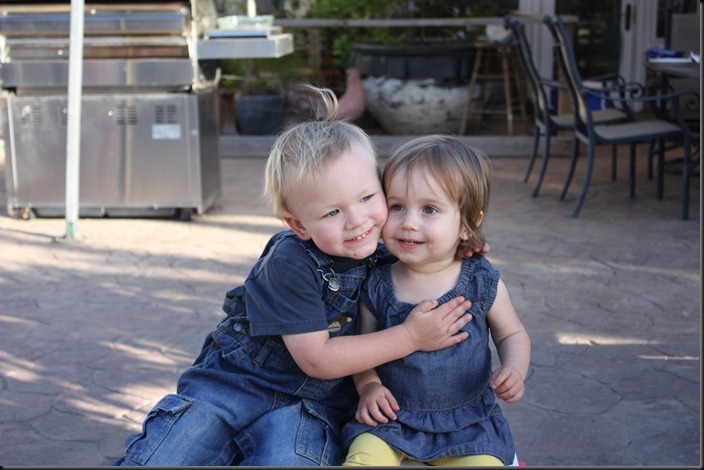 Look at my girl!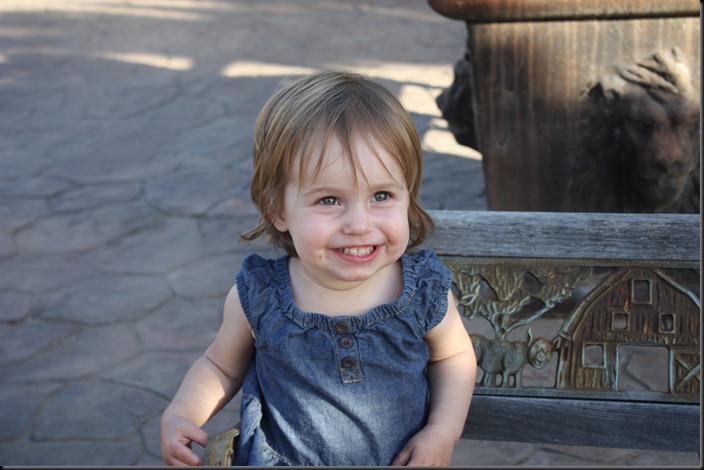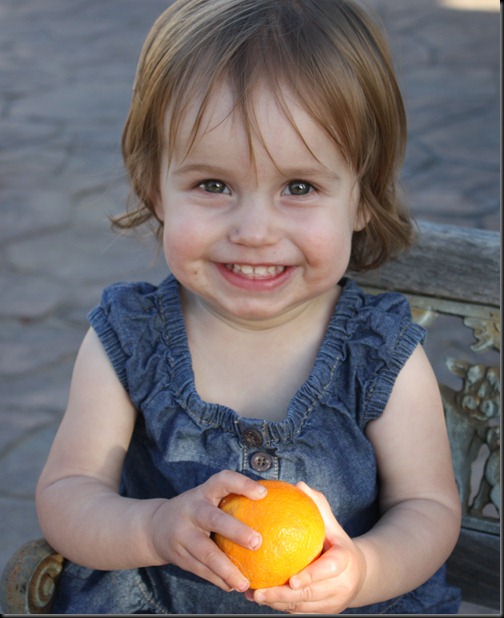 And I picked up Ben and guess who HAD to be in Mommy's arms?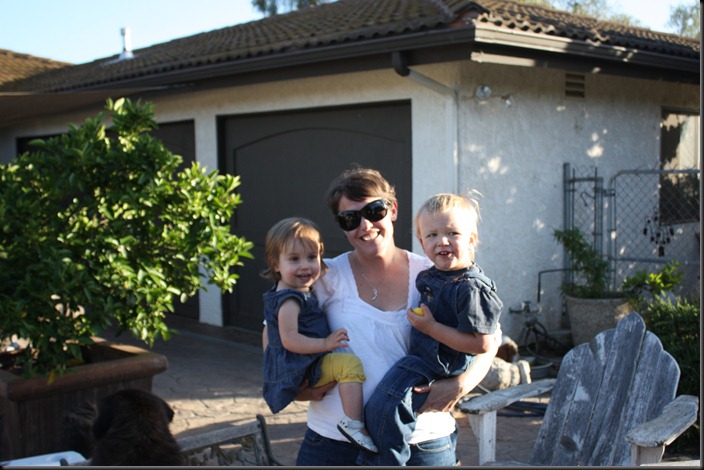 Lu was such a good girl on the drive down and back.  I hope she can be that great when we have to drive to Idaho!
This weekend she started counting.  She can do 1-2-3-4 then 6 and 10, then "more, more, more" and we do it all over again.  She also started singing "Row, row, row" for Row Row Row Your Boat and her colors are coming along.  She gets red, blue, yellow right about 75% of the time.  Sometimes she'll get pink and other times green.  Her talking continues to improve and we're getting more 3+ word sentences.  She's such a happy and sweet girl and she's seems to be getting over her shyness a bit.  She was great this weekend and loved playing with her cousins and Ben.  She loved all the animals and gave lots of kisses to everyone.  She's pretty attached to her Mommy and Daddy but I think that's to be expected at this age!
Oh and strawberries!  I forgot to mention her love of strawberries.  She ate her weight in strawberries this weekend!  On the car ride home I kept hearing "Wawbewwies!  Wawbewwies!"  She ate a basket on the way home and then I cut her off.
She just gets more awesome everyday.
Tags : | 2 comments