Posted by
Chelsea
on
Sunday Feb 21, 2010
Under
Toddler
I know, I know, it's been 2 weeks.  Lucy and I went to Idaho last weekend for Tessa's birthday and when I got home I was too exhausted.  I'm equally exhausted this week-but I won't make you wait!  I got great pictures in Idaho-the two cousins were SO incredibly cute together.
Here are a few of my favorites-more to come soon!
Uncle Willy pulls Tessa and Lu in the wagon!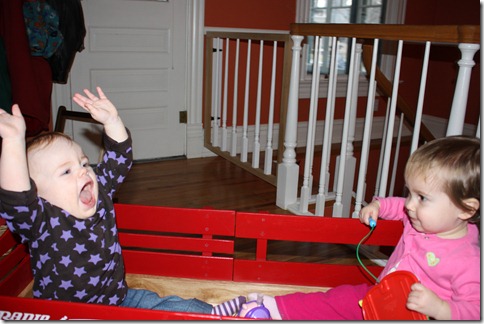 Tessa had a swim lesson and Lu and I got to crash it-it was a blast.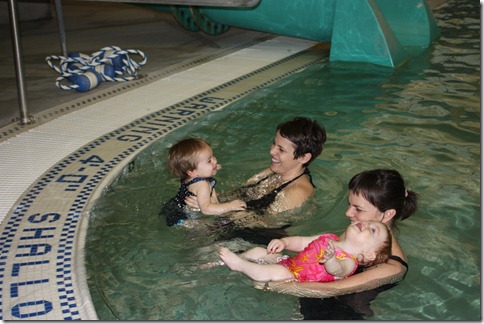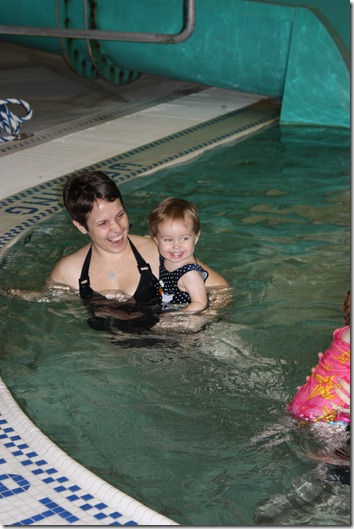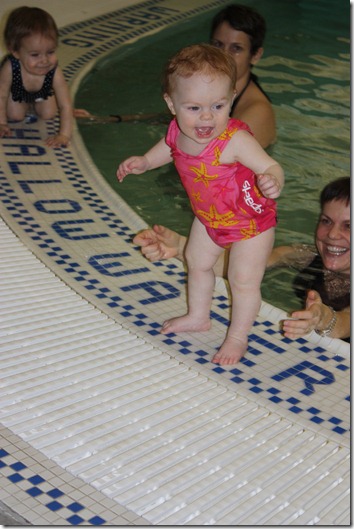 The girls got a bath together and then got changed into matching PJs.  They thought it was pretty cool.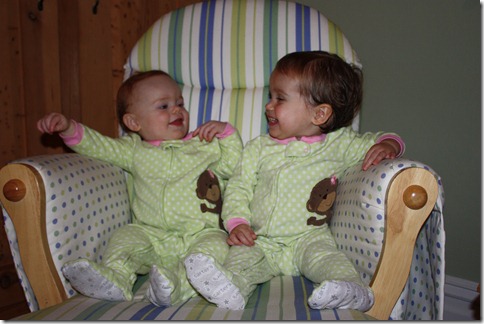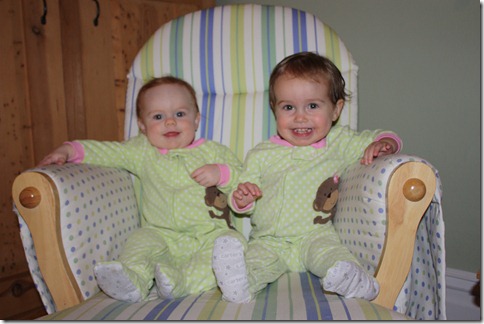 The night before the party, Lissa, Papa, Mimi, and I slaved away on cupcakes and goodie bags.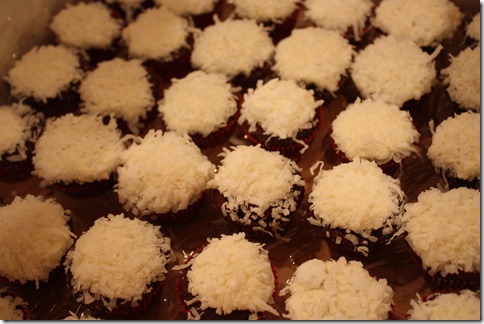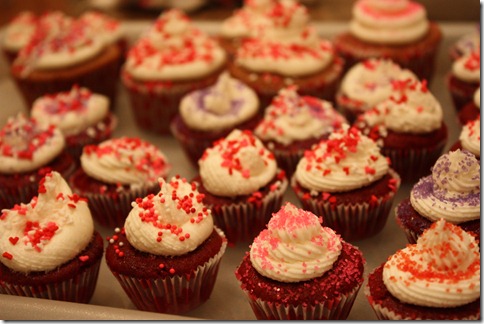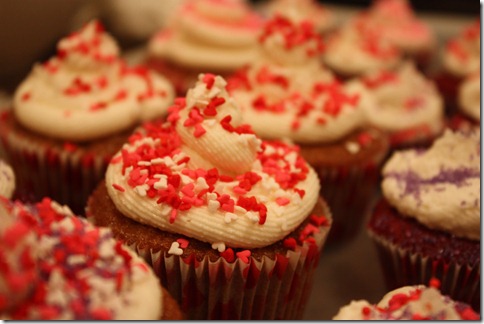 Then it was time for Tessa's tea party!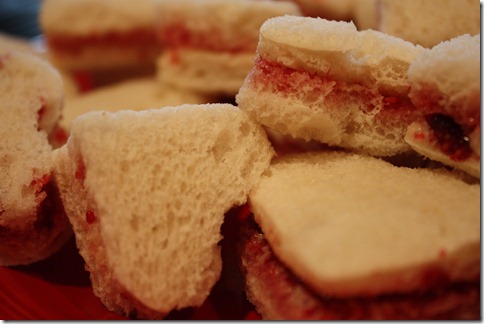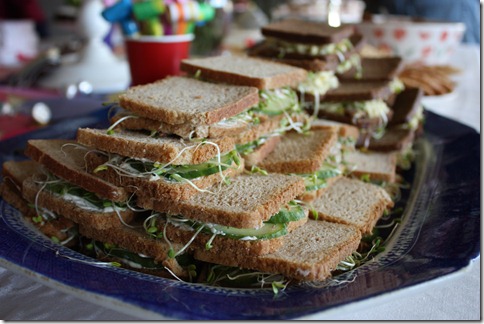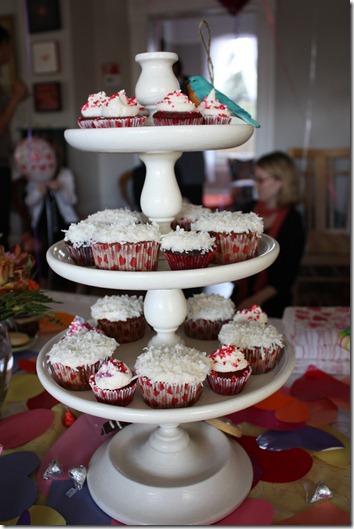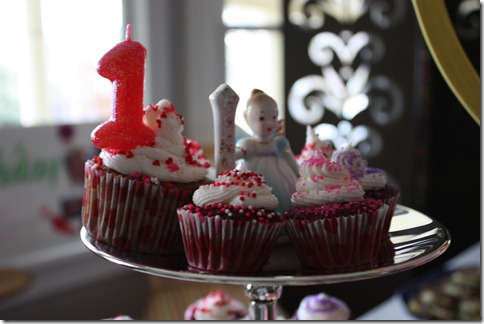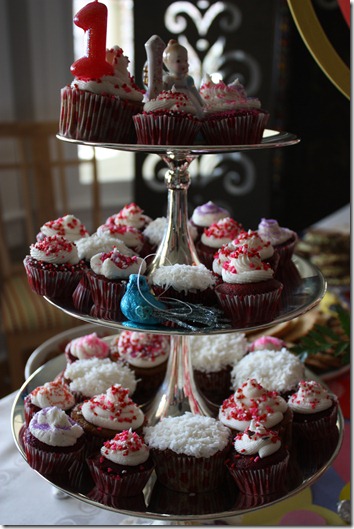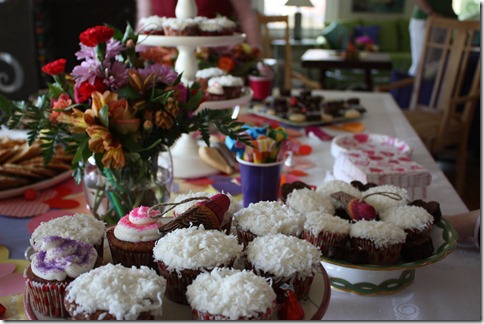 The birthday girl has her (cup)cake!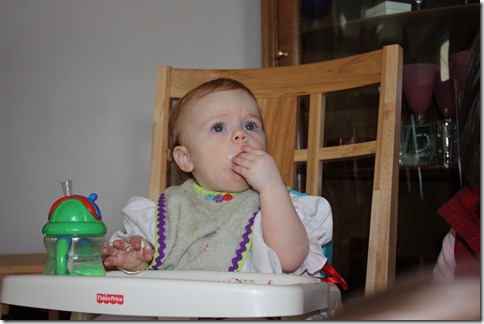 Lu developed a new skill.  She can now walk with her hands behind her back.  She thinks this is fabulous and does it any chance she gets.  Daddy and I call her "Inspector".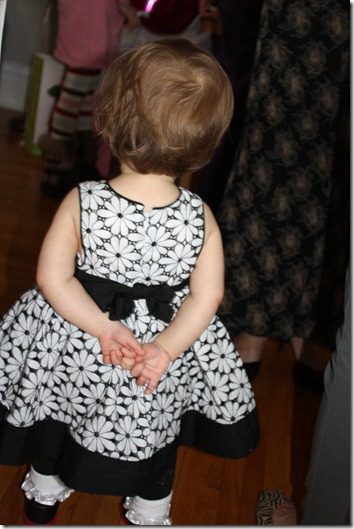 Lucy really didn't want to take a picture with the whole gang!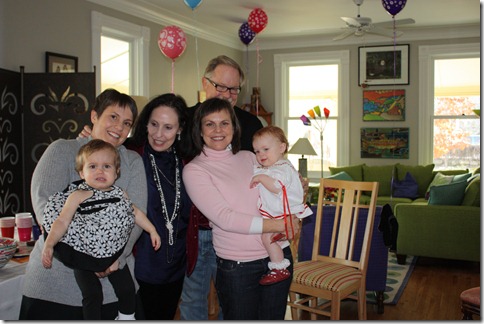 She'd rather ponder what life is all about.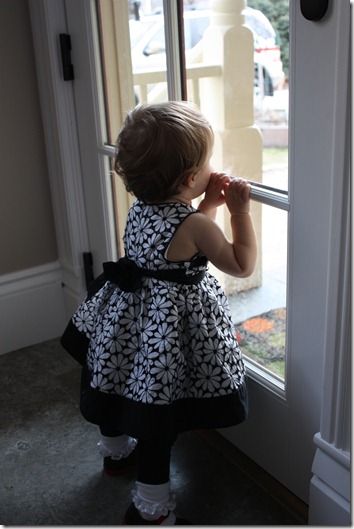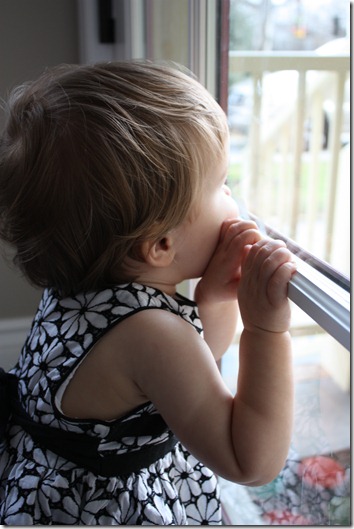 Wha? Mom?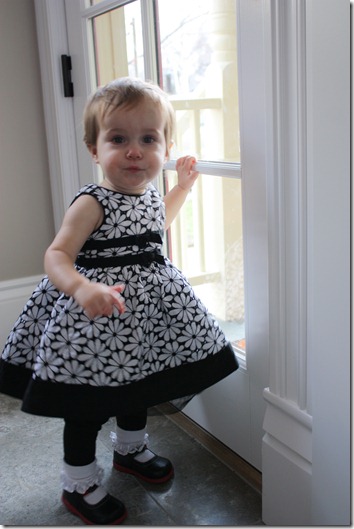 A sure fire way to get Lucy cuddles?  Hold cousin Tessa!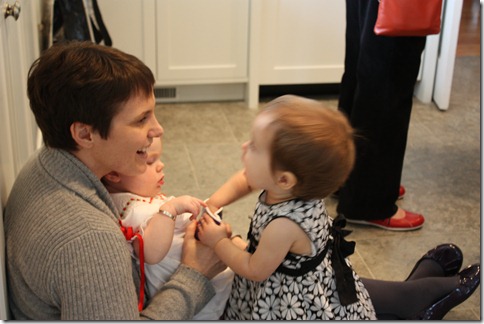 The girls played.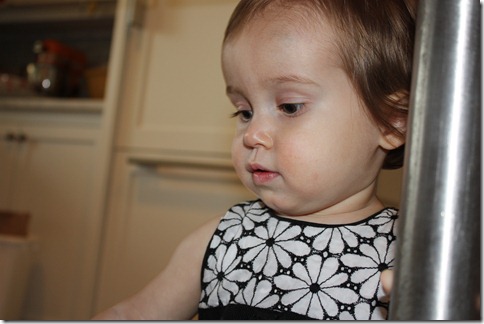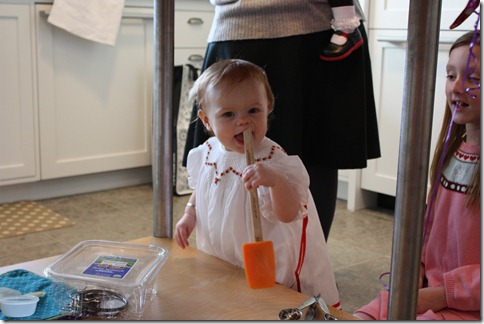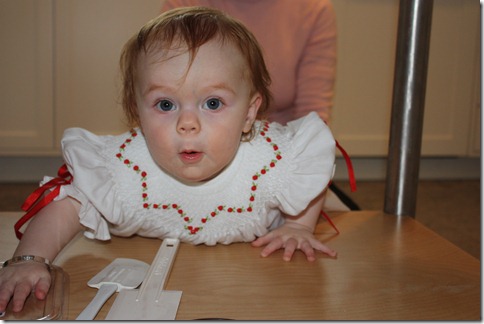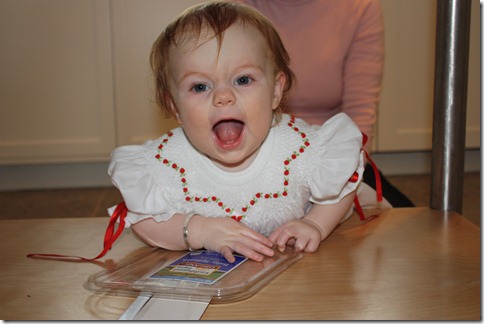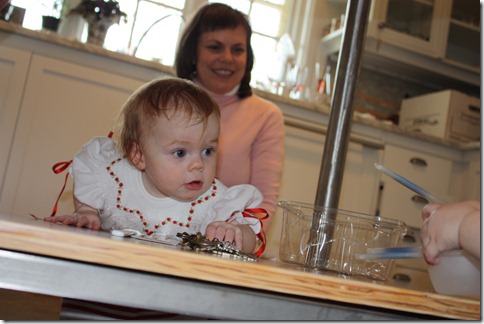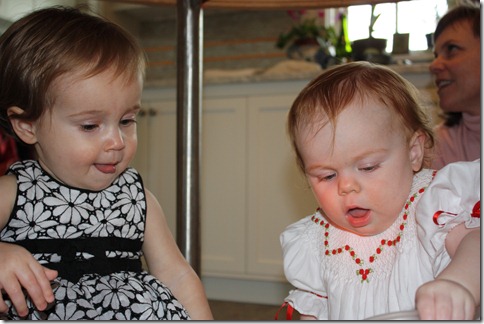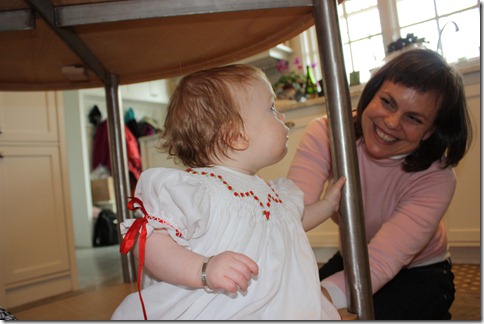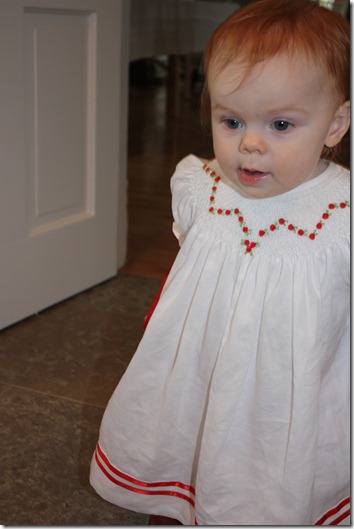 And Lucy ate!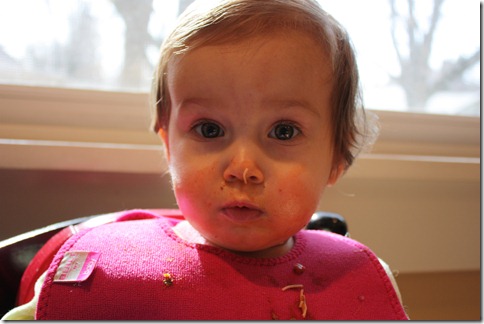 Lucy's vocabulary has just taken off!  She has some 2 word sentences and says thing that just amaze us.  On Friday, Shaun went to pick her up from daycare and she pointed at the driver seat in the car and said, "Dada seat".  Um okay, little mite!  I think my favorite word of hers so far is "Aquaphor". We put it on her in the morning and the evening (it's like vaseline) and apparently we talk about it quite a bit because she says it! 
Here's a list of some of her words:
-Dada
-Mama 
-Up
-Down
-Daycare
-Banana
-Ball
-Teeth
-Shoes
-Socks
-Feet
-Brush
-Cheese
-Cracker
-Cookie
-All Done
-Nigh-Nigh
-Birdie (while signing it as well)
-Kitty cat
-Woah!
-Uh-Oh
-Papa
-Tessa
-Lucy
-Here you go
-I do it
-I got it
There are a ton more but I need to start writing them down when I hear them.
As I mentioned above, she can now walk with her hands behind her back but she can also walk backwards!
She got 2 new teeth while we were in Idaho-her upper canines came it on the 13th.  She now has 14 teeth and loves to brush them.
Here she is yesterday with her beloved banana: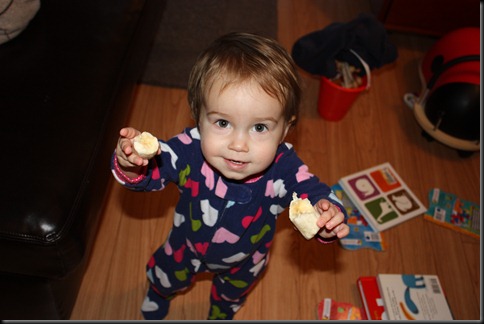 And today, "helping" Mommy and Daddy fold: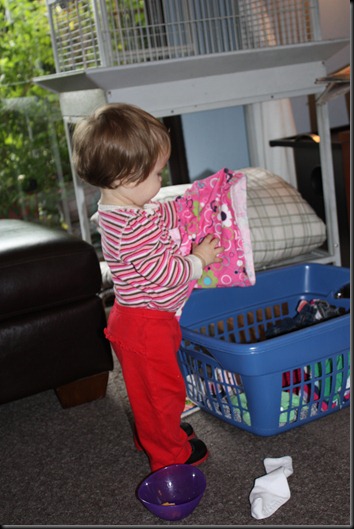 Tags : | 3 comments