Posted by
Chelsea
on
Sunday Jan 31, 2010
Under
Toddler
On Monday we went out to dinner.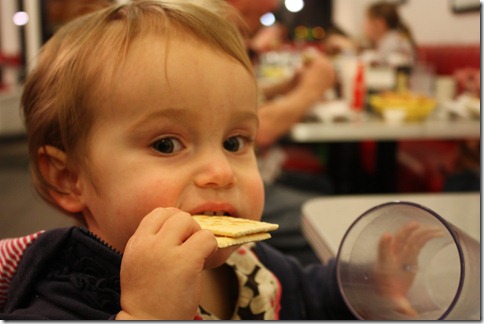 Afterward Lu wanted to walk home.  She walked the entire way.  It was .382 miles!!!  That's really far for her little legs!!!
~~~
On Tuesday, I had to fly to Redmond to visit the Mothership.
The business trip part of the day was fine-the meeting went really well and it was nice to be on campus with the 40,000 other people that work up there.
At the end of the day I got to the airport and discover that I LOST MY PHONE. ARGH.  Come to fine out, I'm a little addicted to my iPhone.  What bums me out is that there are pictures on that phone that I don't think I have saved anywhere.  I do have Lucy's VERY first picture EVER saved (thankfully):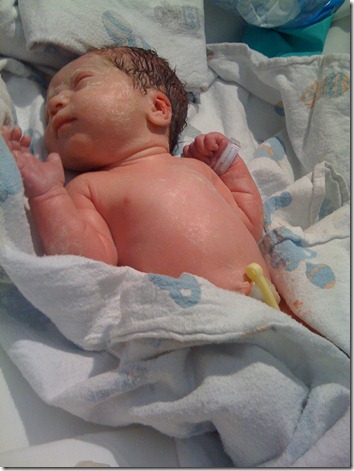 Awww, look at this one: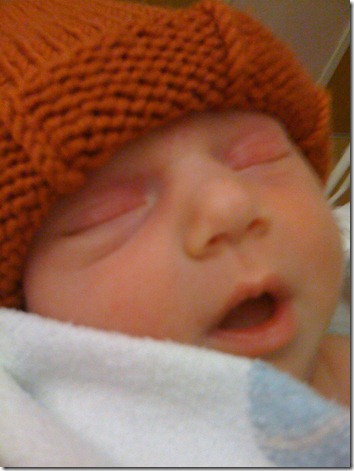 Or her first time in a carseat,right before we went home:
Okay, sorry, I got distracted.  Anyway, it's been awhile since I last backed up my phone so there are a few pictures that are lost

The good news? I'm back on Verizon with my new DROID!
Lucy was so excited to see me Wednesday morning and that was fun.  I guess Tuesday night she went looking around the house calling out "Mama?" "Mama?" "MAMA?"  Awwwww.  I hate not seeing her

   I have many more LONGER business trips coming up and I am NOT excited.
~~~
I got a call on Thursday that Lu had a 102* temp.  100.4 and above is considered a temperature for wee ones and that's when daycare has you come get them.  I went to pick her up and she did have a temperature but she was acting FINE.  I couldn't figure it out. UNTIL…I noticed the swollen gum and bit of white poking through her gum.  She's getting her left upper eye tooth!  Poor thing. 
It doesn't seem to be bothering her:
She's trying to chew the necklace!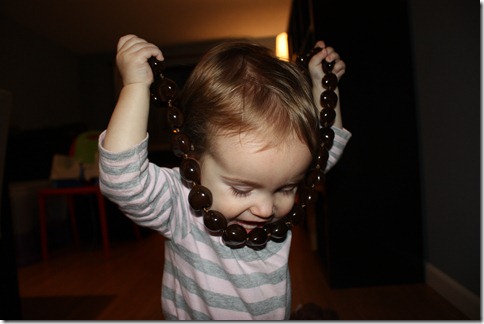 She finally got it!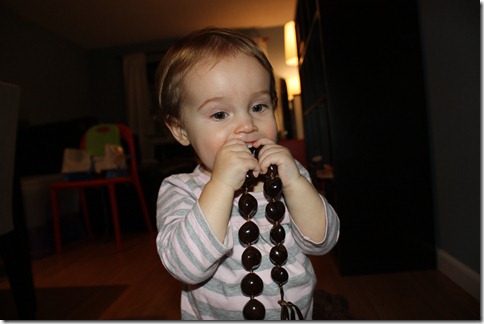 I also took 9 minutes of video on Thursday of Lu eating.  I edited it down to 4 for your viewing pleasure.  It's actually quite entertaining.  She's an eater, that one!
~~~
On Friday, I worked from home and played with a very NOT SICK Lu.
This sequence of pictures CRACK ME UP.  She's funny.
She's putting my lens on my camera.  Isn't she smart?
~~~
We met up with Lucy's friend Avi this week.  Lu and Avi have been hanging out since Lu was 6 weeks old.  Here they are in December 2008-she's in the middle, he's the one on the end with one eye closed:
Here they are Friday: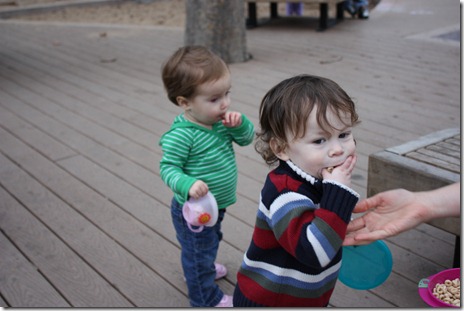 Wow

   They were so active, it was hard to get a good picture. But you can tell-they've GROWN!
~~~
On Friday night, I made artichokes.  Lu asked for some and I almost said "You won't like this." BUT! I stopped myself and gave her a leaf.
She LOVED it and knew just how to eat it! She ate 5!!! She's such a foodie!
~~~
Shaun got me a juicer for Christmas.  Saturday, I made carrot, beet, apple, lemon and ginger juice.
Lu decided she loved it: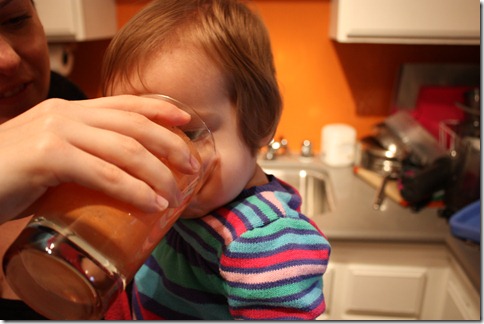 You can see the juice all the way up on her forehead: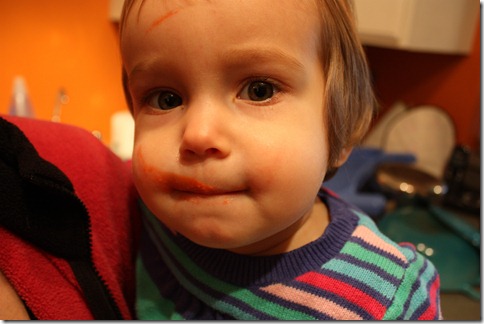 A circle of juice: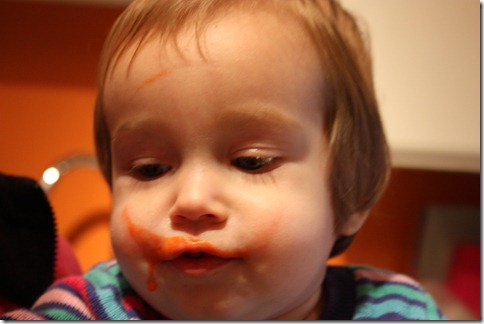 ~~~
Saturday, we walked to the Coyote Point Museum-it's an Environmental Museum that Shaun took Lu to last weekend.  They liked it so much that they wanted to take me.  We got a membership so we'll be going back!
Out front is a Inka Biospheric System.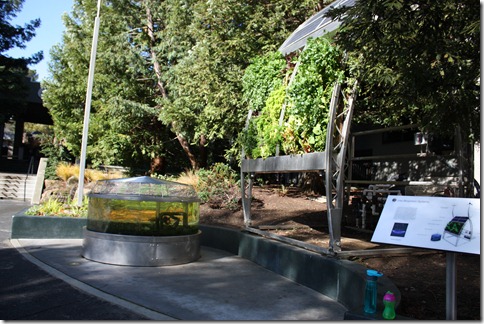 It uses solar power, plants, and water to run this fish tank.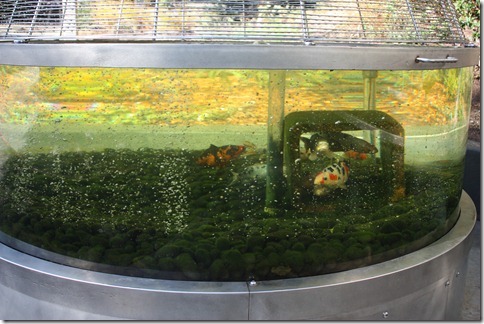 The plants naturally clean the water!
Lu LOVED the magnet gears.
They also had a water bottle wall that she thought was pretty cool.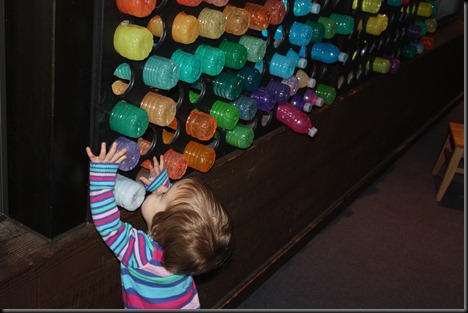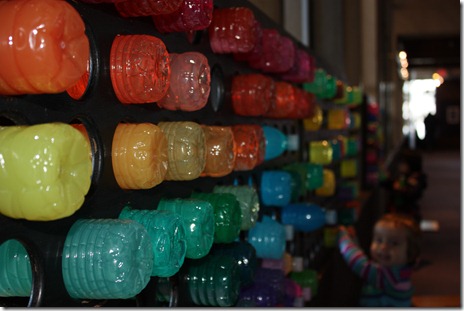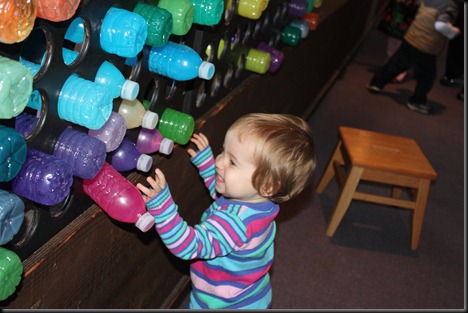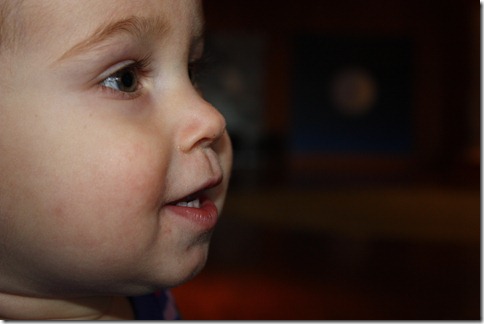 She's pretty shy around other little kids/unfamiliar situations and only wanted to play on the toys that were pretty unpopular.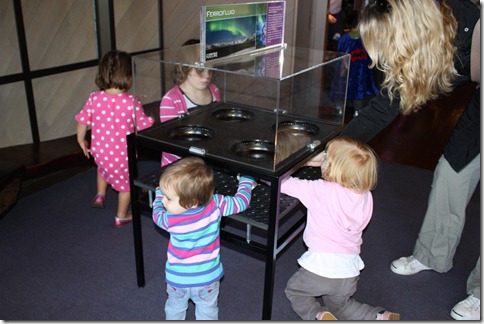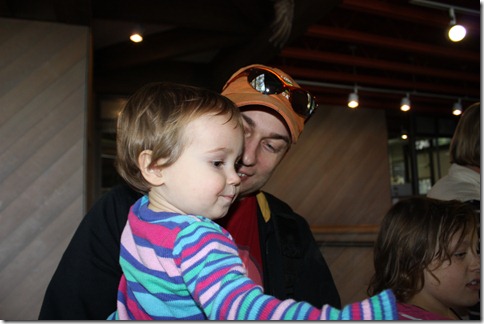 We saw owls: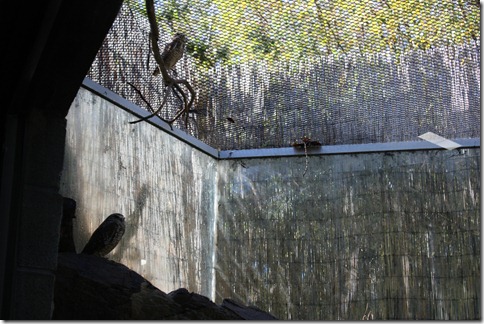 A badger: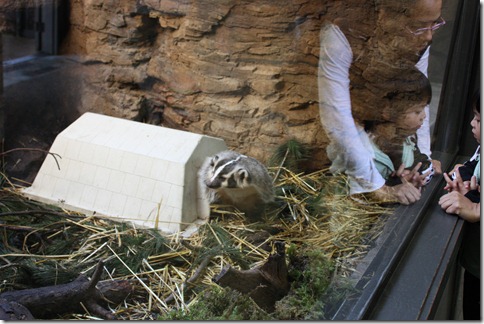 Some fighting otters:
A tame hawk-when she saw the hawk she made the sign-language sign for "bird".  She knows it because of Azul-our bird.  We were impressed that she made the connection that they were the same thing.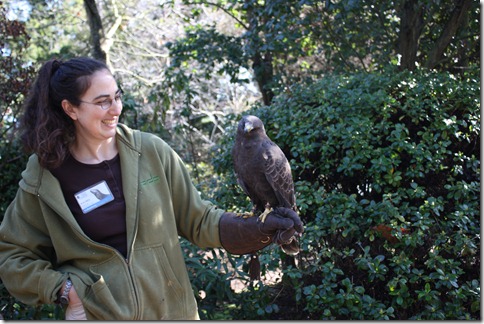 And a little sleeping fox: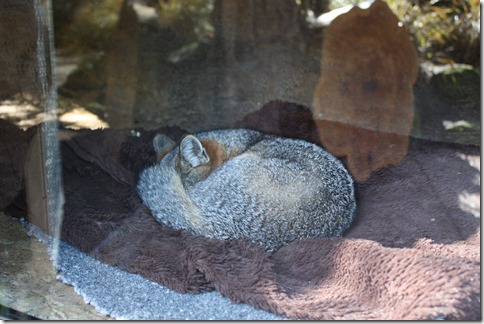 We also saw frogs, snakes, a coyote, a ferret, eagles, and other interesting animals that I didn't get a picture of.
It was COOL.  It's about a 3.5 mile walk roundtrip and was a great way to spend our morning.
Lu was so tuckered she fell asleep in the stroller on the way home.
~~~
Sunday!
Lucy's love affair with Bear continues.  At the start of breakfast: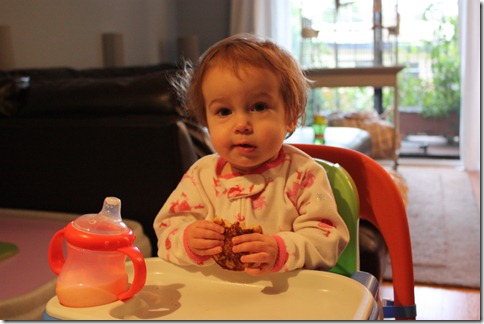 BED HEAD!
Halfway through breakfast she decided that Bear needed to eat too.
~~~
Today, Lucy decided that Mommy's underwear was SO MUCH FUN.  She danced around with it on her head for a good 30 minutes today while we were folding.
Don't worry-it's clean!!!
~~~
Tags : | 3 comments